The Pee Wee is back, with holiday movie coming to Netflix
|
Netflix is all about keeping it exclusive and real. They've got Tina Fey, comedy specials, and Donna from that 70s' Show portraying a tatted lesbian. Name it, and Netflix has probably got it, or is planning to have it soon. Adding to this impressive list is Pee Wee Herman, everyone's favorite bow tie exhibionist (exhibionist masturbator?) and 80s character.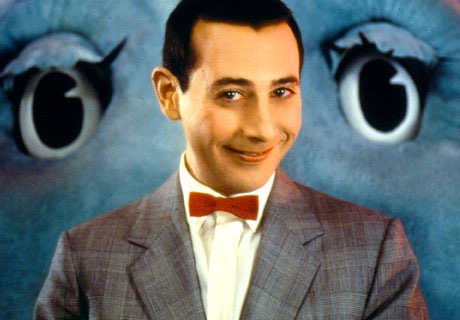 Variety reported this morning that Netflix will premiere Pee-wee Herman (Paul Reuben) movie Pee-wee's Big Holiday, which will be produced by Judd Apatow. Yes- Judd fucking Apatow (told you Netflix has almost everything).
The film is set to begin filming early this year, but no release date has been revealed just yet. According to Netflix officials, Pee-Wee's Big Holiday will be about Pee-wee taking a holiday. You know, cause this long ass Pee-wee hiatus wasn't enough.
The film is the master plan of John Lee, who is best known for his work in Broad City and Inside Amy Schumer. Maybe Amy, Ilana and Abbi will make an appearance as Pee-wee's fan base? Who knows, but what we know so far is, Judd Apatow and Lee are aparrently big Pee-wee fans, according to Netflix chief content officer Ted Sarandos.
"As a fan of Pee-wee Herman since he first appeared on 'The Dating Game,' I am thrilled to have the opportunity to work with the brilliant Paul Reubens on this film. It is a dream come true, " said Sarandos.
Sarandos went on to say, "We didn't hesitate for a moment knowing that 'Pee-wee's Big Holiday' was such a passion project for Paul and Judd and we are delighted by the opportunity to introduce such a beloved character to a new generation."
Paul Reubens, now 62, first put on that bow tie and million dollar smile when he was touring with the improv group The Groundlings in the 80s. It was later that Tim Burton saw Reuben's potential as everyone's favorite funny man, and had him star in Pee-wee's Big Adventure, Burton's directorial debut.
If you're anything like us (impatient as fuck) and want to see some Pee-wee before the release of Pee-Wee's Big Holiday (remember, we don't know when that will be), than lucky for you, Netflix is currently streaming the following Pee-wee credits. We know, we love them too.
-Pee-wee's Big Adventure (1985)
-Pee-Wee's Playhouse (1986)
-Pee-Wee's Playhouse: Christmas Special (1988)
-Big Top Pee-Wee (1988)