7 Reasons Jessica Day from 'New Girl' is pretty Adorkable
|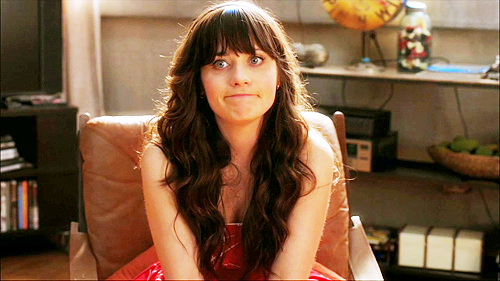 Fox's New Girl brought out the weird, awkward, dorks in all of us. The show was one of the first to really express the excessive amount of awkward-yet-lovable moments everyone has; especially Jessica Day. The 'Queen of Bangs' Zooey Dechanel (Jessica Day) is utterly adorable yet a major dork throughout the series. Secretly we can all agree that we see more of Zooey's personality than her character's, but we'll play along and declare Jessica Day as the adorkable sweetheart in our weird hearts.
1. Jessica Day knows how to listen to Taylor Swift's music properly.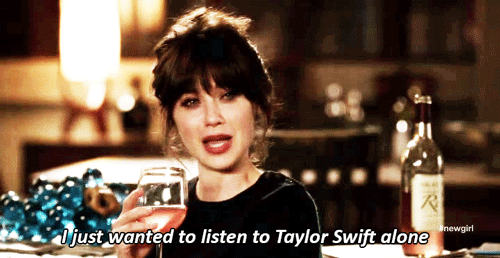 When a breakup happens she makes it look pretty adorkable to be sipping wine in tears to TSwift jams.
2. Jessica Day brings cartoons to life whenever she's reacting to cute guys.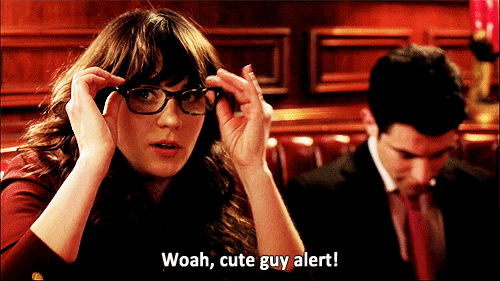 It is kind of adorkable that she makes her glasses pretty useful.
3. Jessica Day reactions in general are just plain adorkable.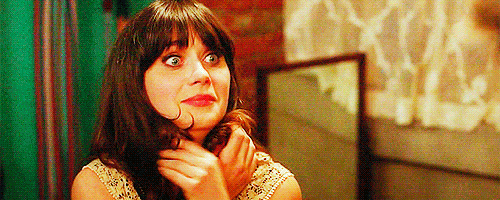 No need for a caption.
4. Jessica Day puts the sexy in girl-sexy-friend.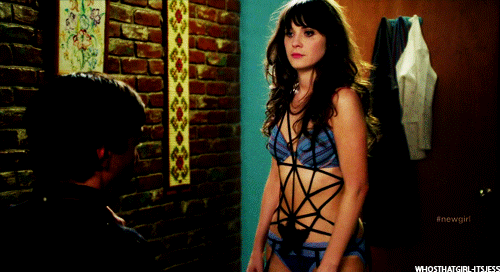 Hey girl, watcha doing? (Because we like)
5. Jessica Day keeps it real, home skillet.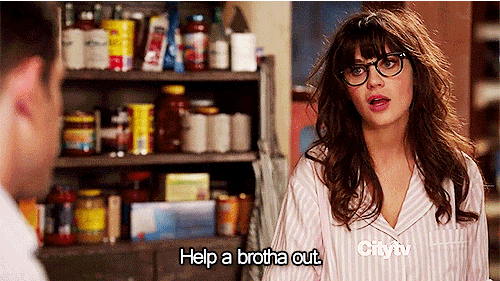 With all her roommates being men she knows a thing or two about asking for help the adorkable way.
6. Jessica Day has the moves of a mouse and the sneakiness of a cat.
She is almost as cool as Mick Jagger without his moves.
7. At the end of the day, Jessica Day really does put the adorable in adorkable.

Nick and Jess could have their own list of how adorable and dorky they are together.