Eggcellent Movies to Introduce Your Kids to this Easter on Netflix
|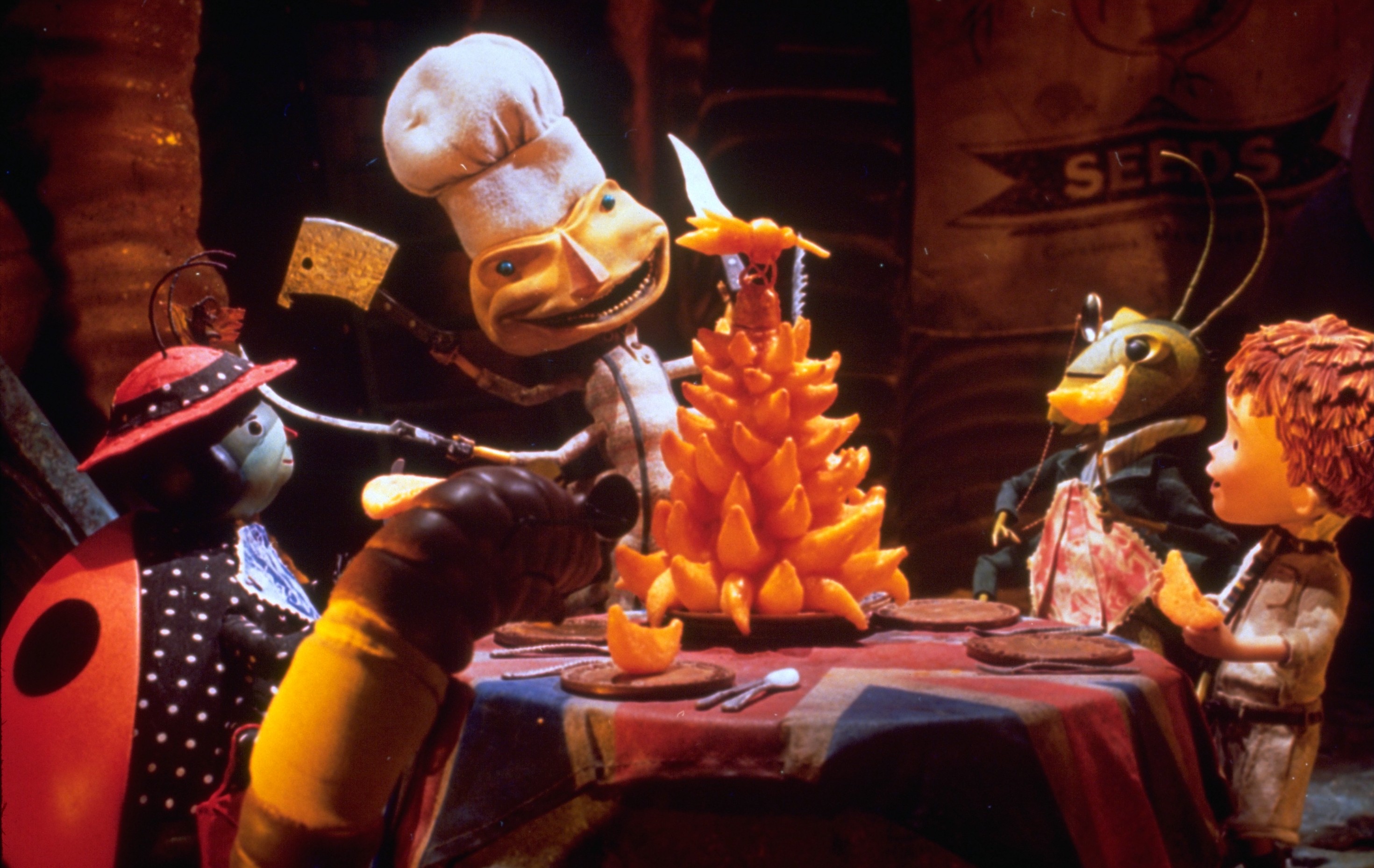 Since there aren't very many quality movies about Easter (I'm looking at you Hop) and there are even fewer about Easter on Netflix (ahem Winnie the Pooh: Springtime with Roo), here are some good family movies that will grab any cracked out kid's attention and won't be hell for you to sit through either. So sit back, steal a jellybean or two, and enjoy introducing your kids to these classics.
Labyrinth (1986)
I'm not sure if the babe with the power is Toby or if it's David Bowie's codpiece but regardless this is a fantastic fantasy film that will cause children to discover their sexuality and laugh at Jim Henson puppets all at the same time.
Labyrinth stars a young Jennifer Connelly, who through Goblin King sorcery looks exactly the same as old Jennifer Connelly. Connelly plays Sarah, an angst-ridden teen who thinks that life is SO UNFAIR. Life is such a tragedy for poor Sarah that she wishes Jareth the Goblin King (David Bowie) would take her baby brother Toby away so that she will no longer be forced to babysit, which is totally the end of the world.
The rest of the film is spent in a fantasyland, with Sarah navigating a labyrinth in order to get to the Goblin King's castle. Like any good labyrinth, the paths change and strange creatures wait around every corner (which is not unlike my Easter dinners.)
This movie has a bit in it for everyone: your teens will relate to Sarah's struggles, the little kids will love the songs and puppets—not to mention the fart jokes—and adults of all sexual orientations will enjoy David Bowie and his leggings.
Jumanji (1995)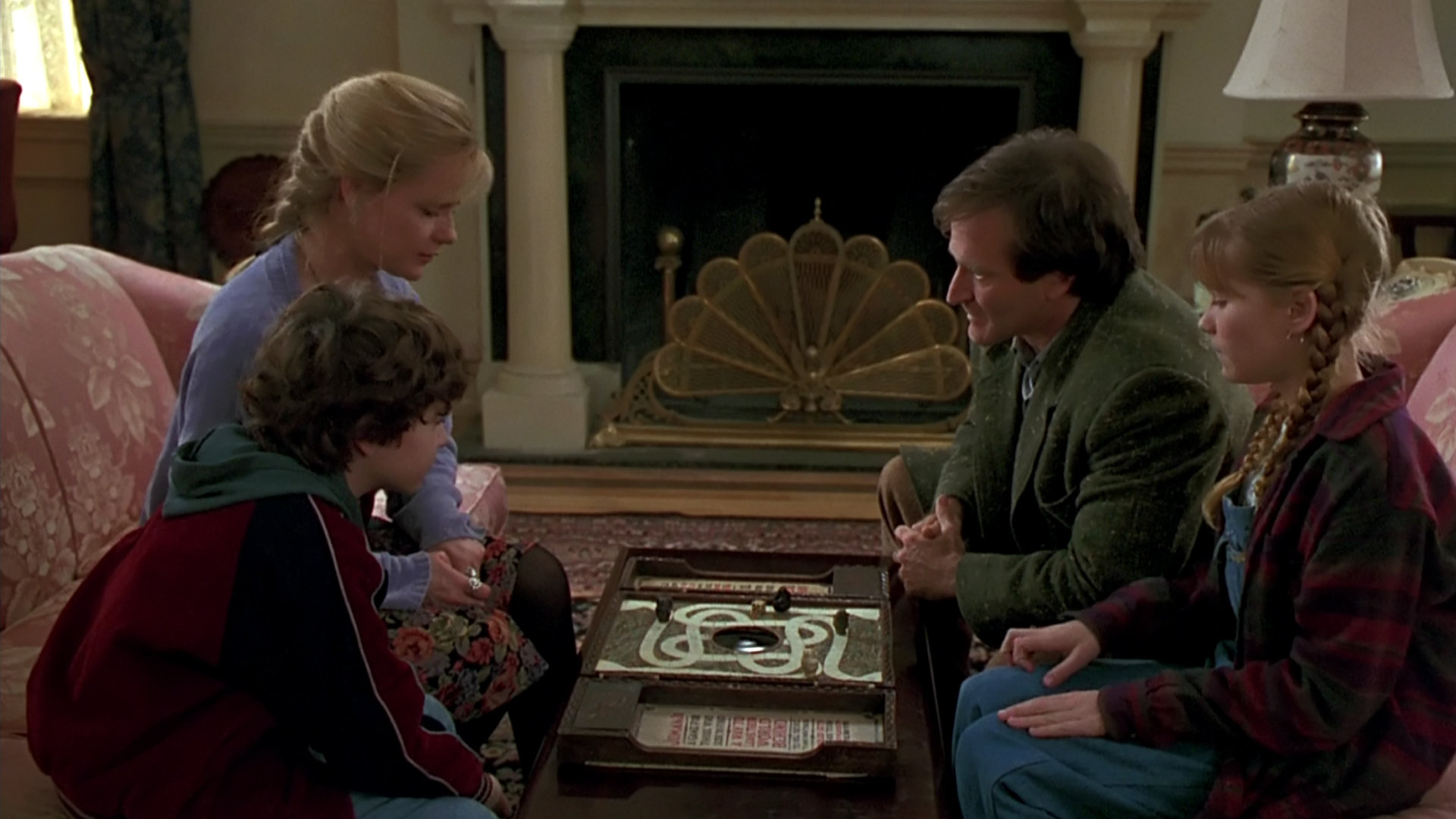 Starring Robin Williams, Kirsten Dunst, and Bonnie Hunt this fantasy film revolves around a mystical board game that will seriously ruin family game night.
Robin Williams plays a grown-up version of Allen, a boy who gets trapped inside the board game for twenty-six years only to be released by Judy (Dunst) and Peter Shepherd (Bradley Pierce), two orphans who just wanted to play a damn game to take away the pain of losing both of their parents and having Bebe Neuwirth for an aunt. Unfortunately once the game has been started, all players must finish and Peter, Judy, Allen, and Allen's childhood sweetheart Sarah (Bonnie White) must all work together to survive the game.
Stampedes of elephants, giant spiders, and an insane hunter straight out of a Joseph Conrad novel pop out at every roll of the dice. The CGI doesn't hold up after twenty years (man, you feel really old right now, don't you?) but there are plenty of grown up jokes for you and monkey butt jokes for your kids.
James and the Giant Peach (1996)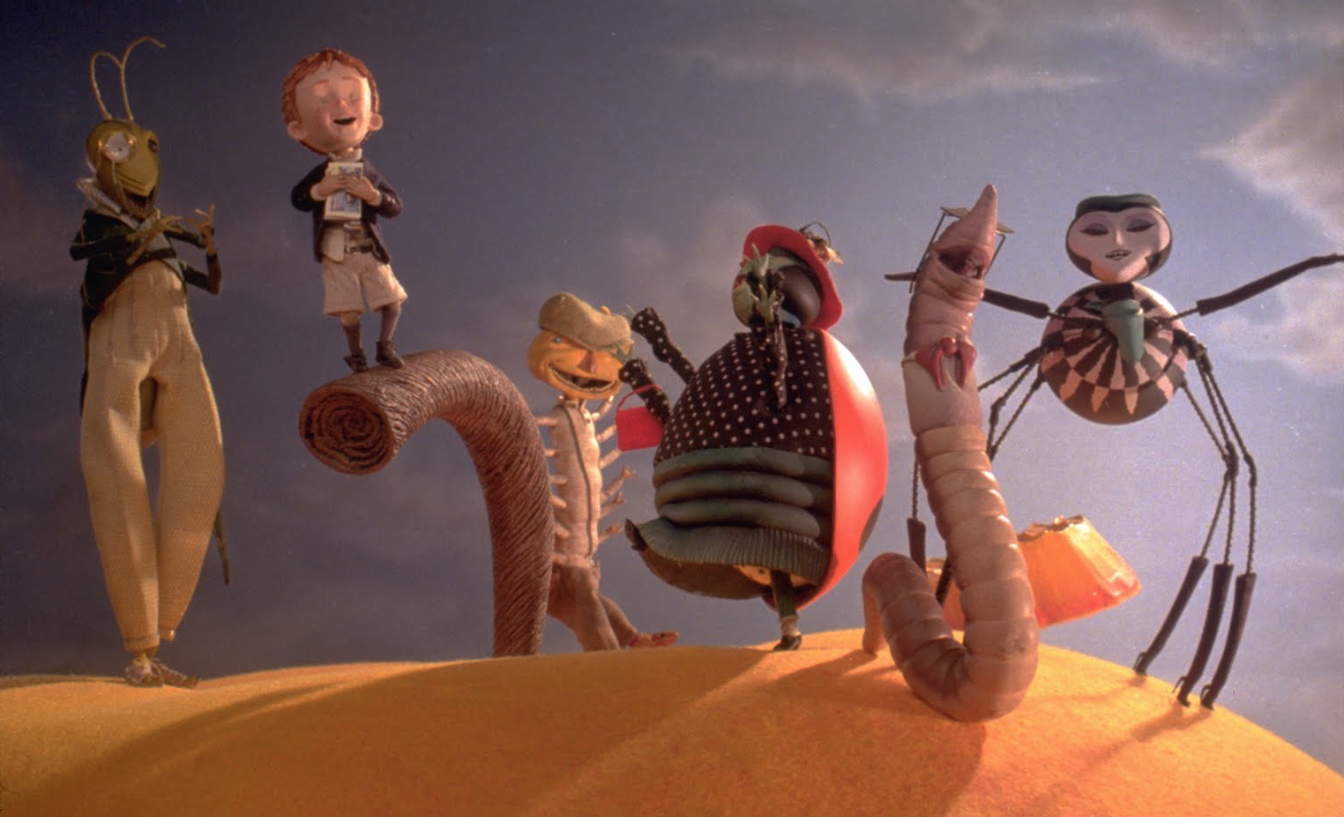 Based on the Roald Dahl book of the same name, James and the Giant Peach is a live action and stop-motion animated film starring Richard Dreyfuss, Susan Sarandon, Joanna Lumley, and Miriam Margolyes. The last two have live action roles whereas Dreyfuss and Sarandon play an animated centipede and spider respectively.
Just like Judy and Peter in Jumanji, poor James (Paul Terry) is an orphan doomed to live with his aunts (Lumley and Margolyes). Unfortunately for James, his two aunts are giant twats and he is beaten and forced to sleep on the floor of the attic.
James is given a little hope when a mysterious man gives him a magical potion that promises to bring him happiness and an adventure. James, being the typical kid that he is, spills the potion on a dead peach tree, which in time grows a peach as big as the house he and his aunts live in.
One night James enters the peach, finds talking bugs, and goes off on a grand adventure. The stop-motion animation in this film is fantastic and Richard Dreyfuss' centipede is reason alone to watch this film. It's funny and it has plenty of heart. Hell it's based on a Roald Dahl book that's reason enough to stop what you're doing and watch it!
Chitty Chitty Bang Bang (1968)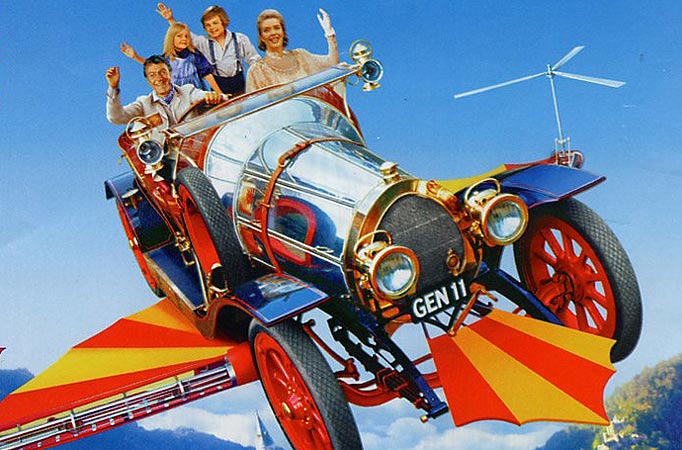 Sorry guys, I can't post in good conscience without hitting up my beloved classics section on Netflix. Chitty Chitty Bang Bang is a musical film that's loosely based on an Ian Fleming novel—yeah that same guy who created James Bond wrote goddamn Chitty Chitty Bang Bang. Not to mention you can double feature this with James and the Giant Peach as Roald Dahl wrote the screenplay for this movie. Have I sold you yet?
If I haven't completely sold you already, the film stars Dick Van Dyke as inventor Caratacus Potts. Caratacus takes a broken down former Grand-Prix winning car that his two children have grown fond of and turns it into a magical flying, self driving car that transports him and his family to the fantasyland of Vulgaria.
In Vulgaria, Potts and his children Jemima (Heather Ripley) and Jeremy (Adrian Hall) along with the help of romantic lead Truly Scrumptious (Sally Ann Howes) must save their grandfather from the clutches of Baron Bomburst (Gert Frobe).
If you haven't been singing "Chitty Chitty Bang Bang" in your head while reading this then you need to watch the movie immediately.