David Lynch managed to break thousands of hearts recently when he backed out of the highly anticipated return of Twin Peaks. Lynch stated that he's stepping due to a lack of funds for what he's trying to achieve with the script.
So far, all we know is the show may continue without him and frankly, as we all found out during that horrid season 2, Twin Peaks without David Lynch is just awful, unbearable and dreadful. It's really hard to say anything negative about the legacy that is Twin Peaks, but admit it: we all had to power through those episodes just to finish them, not because we actually cared about what was happening anymore, at least not until Lynch finally returned.
Basically, even if something eventually airs with the same title, it can't and probably won't be worthwhile without Lynch. It's simply a fact and everyone knows this. The cast even made a video basically begging for his return, which includes his daughter Jennifer Chambers and come on, how's a man gonna say no to his own offspring?
After all that built up anticipation, it's like my dream date who asked me to prom just canceled because he doesn't want to spend the money on tickets and I ALREADY PICKED OUT MY DRESS!
Anyway, to cope with the depression we've compiled a list that resembles how Lynch's departure makes everyone feel:
Don't be a tough guy, embrace those feelings. We're all hurting together, grab a friend to mourn with you.
This is to Lynch: If you weren't so damned good at story writing, character development and everything that goes along with it, no one would care! They'd be like "David Lynch who?" But that's just not the way it is, the man is good at what he does and we are at a loss without his contributions.
Yeah, not at all Mr. Lynch.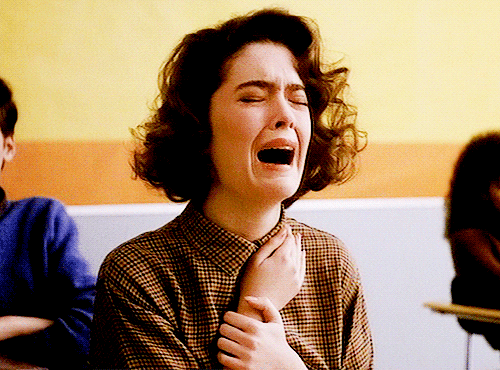 We've all had this moment a few times…right??
And this one??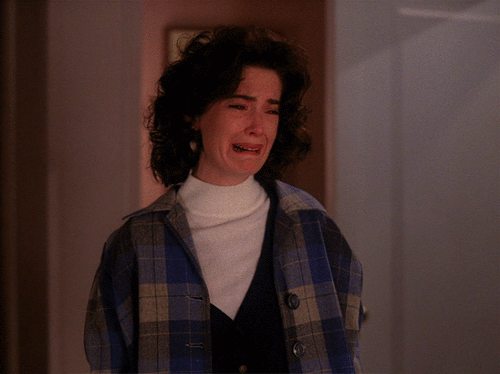 And this one, too…
Love only stinks because it allows us to be disappointed. We allowed ourselves to fall in love with Twin Peaks, only to be left wanting more and then teased when we think we will get it, when we ultimately may not.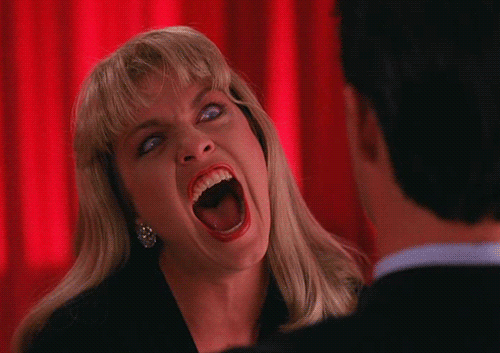 Once the sadness wears off, feel free to let out some aggression. Something has been taken from us and we have every right to experience this kind of anger.
But it really comes down to the tears. Please David, please, don't abandon one of your most beautiful children to rot in the hands of anyone else.
"Twin Peaks without David Lynch is like the fire without the heat."
#SaveTwinPeaks is a movement, get on board and don't forget to sign the petition: