10 Things You'll Learn From 'Garfunkel & Oates' on Netflix in GIFS
|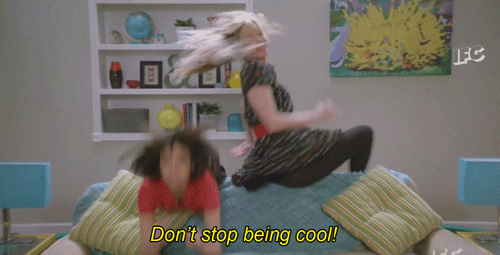 Last week, IFC has put Garfunkel & Oates on Netflix, even though the show was canceled before a second season that doesn't mean you can't enjoy the first season! The show is based on the youtube musical comedy group of the same name and their struggles as two single women. It's basically a straight girl version of Broad City. The show is full of fun songs as well as some great life lessons. You might learn to love. Laugh. See some familiar faces. Here's a list of some of the things I learned from watching Garfunkel & Oates!
1. Meditation Sucks
2. How To Flirt
3. Why My Moms House Always Seemed… EH
4. Before You're Offended… Think Back
5. Online Dating Isn't For Everyone
6. How To Bring Sexy Back
7. The Meaning of E.T.
8. My College Years
9. The Real Meaning of Facebook
10. The Cure To Depression is this…