New Daredevil Trailer Mirrors Previous Netflix Shows and Has Vincent D'onofrio Eating
|
This new Daredevil trailer is absolutely kickass. It's been a big grey area just how much Marvel has been involved in the project, since the Affleck incident of 2003… but this show looks to be a 13-episode long MOVIE. It has everything you've come to expect from the NEW Marvel films but in the realm of Netflix's series length.
I started seeing it as the prequel to Orange is the New Black… before they all went to prison and is played by all men. What? If Ghostbusters can do it, so can Netflix. That's a rule. Take a look at the trailer for yourself and we'll go through the ups and downs with you:
UP Vincent D'onofrio looks like a boss during his opening monologue. Totally taking the role of Kingpin to a new level, by being white.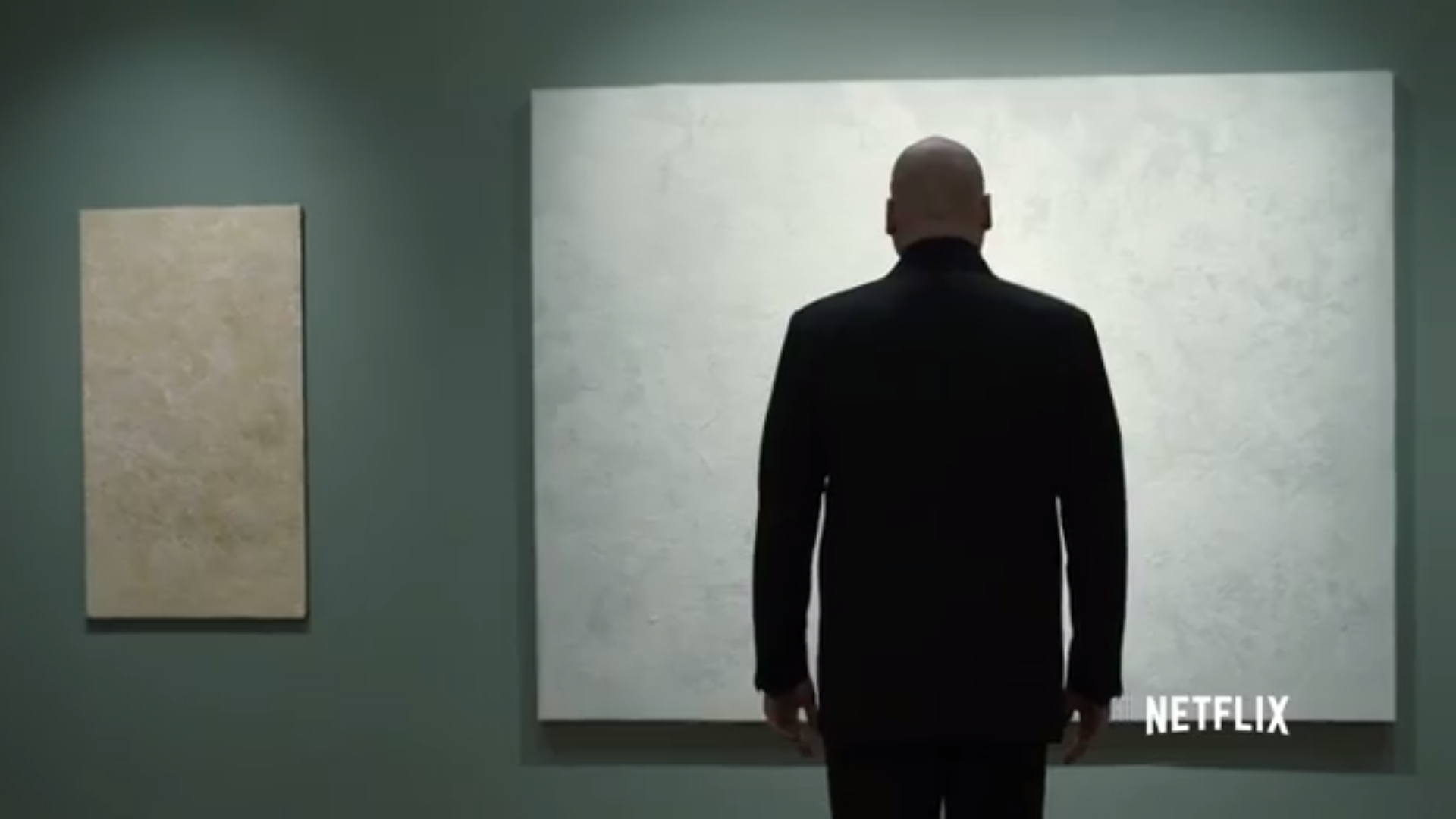 DOWN I'm having a difficulty not imagining Vincent as Fat Mac from Always Sunny…

UP This show shows just how sinister the villains get on this show. What's the best way to confuse a blind person? Questionable playing cards…

UP This kid WILL come to your job and take the mop out of your hands.

UP The show promises to be filled with blood and blind justice. Get ready!

Some things to expect from this show is intercutting of past and present. Close to full nudity. Vincent might eat something. Also, the most bad ass blind fighter since you accidentally punched your friend while your eyes were closed.
The full series comes out April 10.