We're all still shaken up from the season finale of HBO's docu-series The Jinx and Robert Durst's (not Fred Durst's) arrest this weekend. Whereas Serial had a whole nation hoping for a conclusion that never happened, The Jinx delivered more than just some great murder mystery propaganda-It actually provided what could possibly be a conviction, as well as a confession that was four decades in the waiting.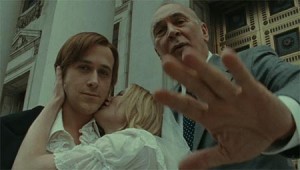 The Jinx isn't the first time director Andrew Jarecki has tried to bring the story of accused murderer Robert Durst to the attention of the world- In fact, the film All Good Things (currently streaming on Netflix) was Jarecki's feature film debut; retelling the odd and true (at least we believe to be) story of Robert Durst.
Starring Ryan Gosling as Durst (Oh yeah…the Gosling in drag) and Kirsten Dunst as Kathleen, Durst's first wife who mysteriously disappeared in 1982 (Robert and Kathleen's names are different in the film for legal reason) 2010's All Good Things covers most of what you've probably already seen in The Jinx or read about this past week. We have for you a rundown of what parts of Durst's story is explored in All Good Things, giving you even more reason to stream it now that Durst sits in a Louisiana prison waiting for what could be possibly be a death penalty. Hey, Jarecki's work has put a man suspected of three murders in prison- Filmmaking has gone up a whole new level.
1. A look into Durst's troubled childhood and wealthy upbringing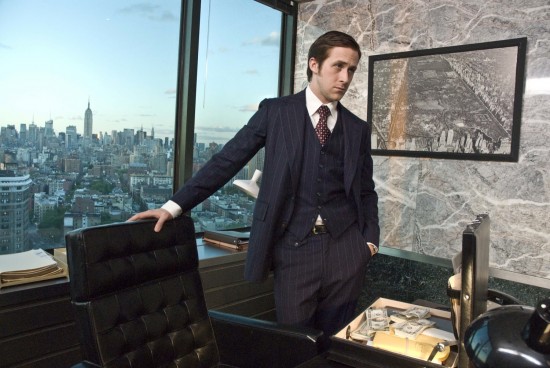 Robert Durst is the heir to one of the largest New York real estate fortunes. He was also witness to his mother's suicide (she jumped from her balcony in front of a then 7-year-old Durst), possibly adding to what we believe to be a troubled, yet powerful man of wealthy stature.
2. Durst's marriage to Kathleen- What looked like a happy ending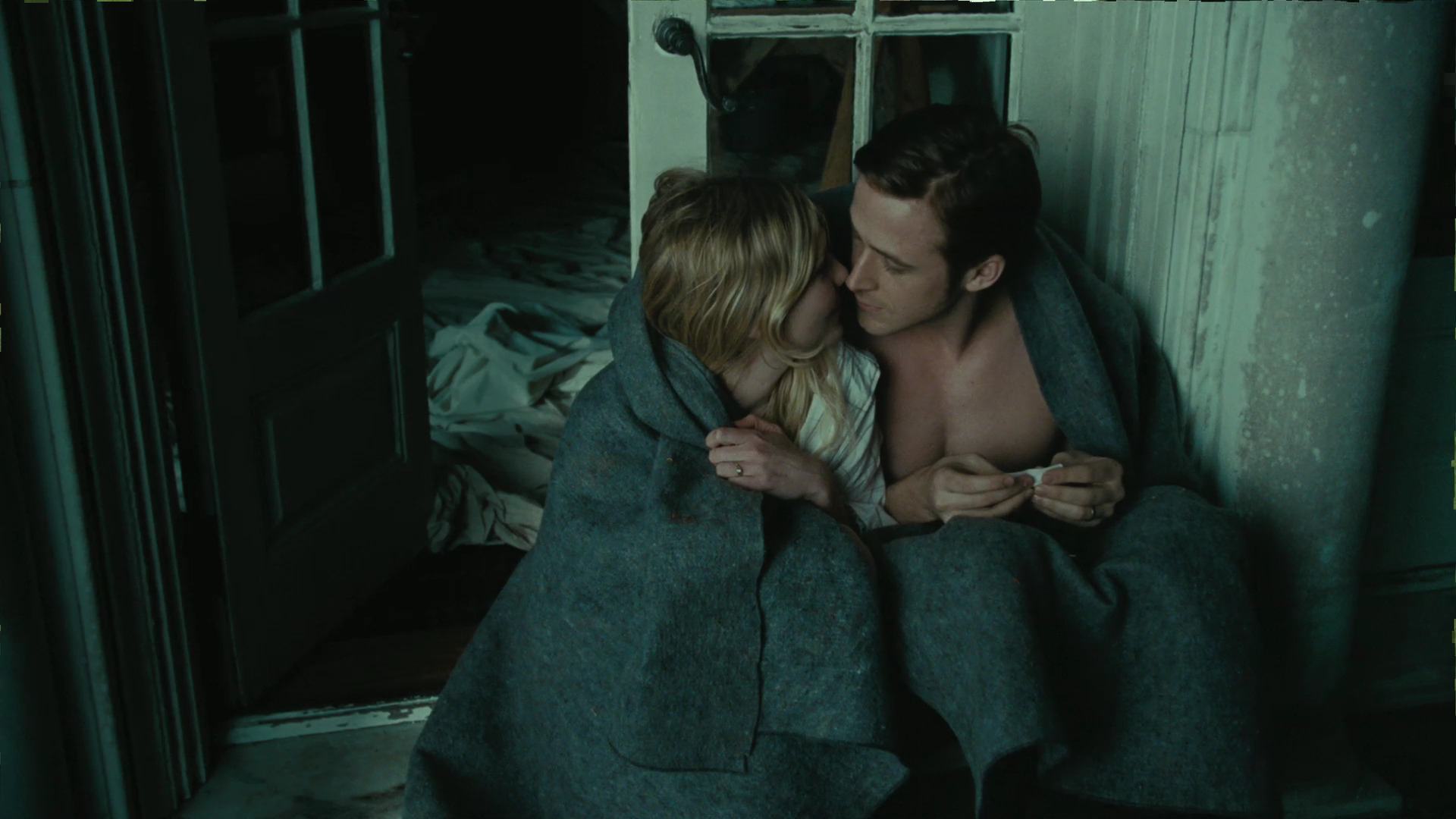 Durst met his first wife Kathleen McCormack in 1973. Beautiful and smart, Kathleen and Durst moved to Vermont where they opened a homely convenience store cleverly named "All Good Things," living a simple life as opposed to the New York real estate business Durst was born into.
3. The alleged "trouble in paradise"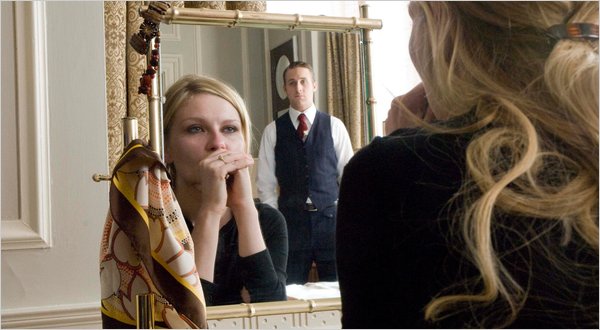 Kahtleen and Durst's life in Vermont did not last long though. Pressured by his father to run the family business, Kathleen and Durst moved back to New York where their marital problems began. As depicted in All Good Things, Durst allegedly verbally and physically abused his wife who was simultaneously falling into a deep depression after undergoing an abortion Durst pressured her to have.
4. Kathleen's disappearance which till this day has still not been explained
Kathleen mysteriously disappeared in 1982; she was last seen alive January 31st, 1982. Durst was briefly considered a suspect in Kathleen's case, however the speculation never went further than that. The Jinx explores Kathleen's disappearance a bit more, but till this day, the exact whereabouts of Kathleen are still unknown.
5. Susan Berman- Durst's only friend who was mysteriously murdered
Lily Rabe portrays Deborah Lehrman, who we all know is actually Susan Berman (as mentioned, Jarecki changed the character names). Berman was a close friend of Durst (he even walked her down the aisle at her wedding), who was mysteriously murdered in her California home. Durst was suspected of the murder, but since Berman was the daughter of a Las Vegas mob figure, Berman's death was just assumed to be the work of someone from the mob.
6. What Susan may have known

Killed execution-style in California where Durst was also residing, there have always been speculation that Durst was involved in Berman's murder. On March 14 2015 ,15 years after her death, Durst was arrested in suspicion of murdering Berman. All Good Things hints that Berman may have known information about Durst's possible involvement with Kathleen's disappearance, giving him enough motive to murder his close friend.
7. Durst's life in Texas, disguised as a mute woman 
Following Berman's murder, Durst decided to keep a low profile by moving to Galveston, Texas, where he dressed in drag and pretended to be a mute woman. Possibly one of the strangest turns in Durst's life of crime, this sub-plot in All Good Things is ultimate proof that Ryan Gosling does not look good as a woman.
8. The murder of Durst's neighbor Morris Black
On October 2001, Durst was arrested for the murder and dismemberment of his neighbor Morris Black. If you've seen The Jinx, you'll know this wasn't a pretty scene- Durst dismembered Morris and put his body parts in multiple plastic bags, all floating around in the lake where Morris' torso was found.
9. Durst admitting to Black's murder, yet still getting away with it
The murder of Morris Black was the only murder Durst admitted to have done-At least until now, with his recent confession in The Jinx finale where Durst says "I killed them all, of course" to himself in a bathroom unaware his mic was still on. Hiring a good-ass defense lawyer, Durst claimed he murdered Morris out of self defense and that he dismembered the body because he was scared. Durst was acquitted of murder but did receive nine months of jail time for dismembering the body.
10. And ultimately….Durst as a free man, at least for now.
The end credits of All Good Things indicate the following: "David Marks (Robert Durst) currently lives in Florida. He is a real estate investor." This however is not so true anymore. What All Good Things didn't cover was Durst marriage to Debrah Lee Charatan, who he married just weeks before Berman's murder; he did however reside in Florida at least shortly until The Jinx started production. What's stranger than Durst's decades of connections to these murders, is his cooperation in Jarecki's documentary. Thanks to Durst's surprising involvement, the crew would have never captured Durst chilling confession. Durst's unexpected slip could cost him his freedom and ultimately his life.