Thanks The New Netflix Documentary We All Know The Proper Way To Spell Bastards Again… Thanks Tarantino
On July 11th, Netflix debuts "The Battered Bastards Of Baseball", a sports documentary that carries the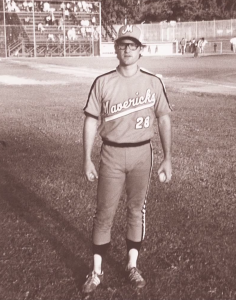 distinction of correctly spelling the word "bastard"(as Quentin Tarantino notably opted not to do with "Inglorious Basterds").
The film tells the largely unheard story of the Portland Mavericks, an independent minor league baseball team of second-chance players operated during the 1970s by veteran actor Bing Russell, a man who more than lived up to his team's moniker.
The film features interview footage with Russell's son Kurt, (who himself played on the team), among others. The film's underdog story and period flair promise to make "The Battered Bastards Of Baseball" a welcome addition to Netflix's stable of original documentaries when it drops on July 11th. Take Portland's modern-day hipster spirit to heart and get into this film before it's cool!
Take a look at the trailer so you know what you've got to look forward to: