Better Know Your Rayburns from 'Bloodline'
|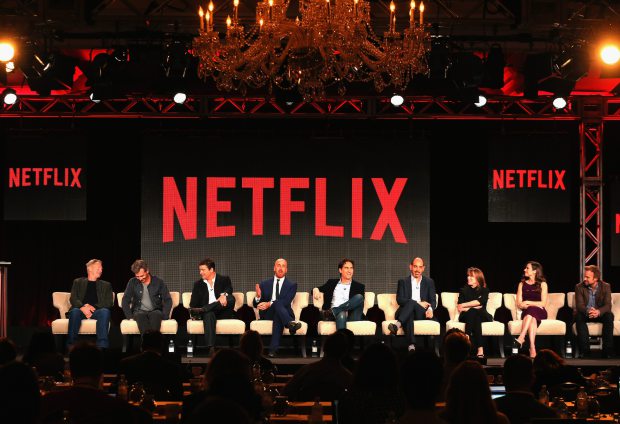 The new Netflix original series Bloodline is only days away! The series is about the successful Rayburn family and the secrets they've kept which are later resurfaced when the oldest son, Danny, comes back with a quest to change the family forever.
You can do what normal people will do to get ready for the series by waiting until it's on and going, "OH! This is on here now? I guess I'll give it a shot." Or you could be like me and want to get a better handle on the Rayburns by watching some of the films the Bloodline actors have been in.
Kyle Chandler as John Rayburn
He's a happy guy, the sheriff of the island his family lives on, and a total family man. If you look at Kyle's squinty eyes, you'll see the key to his acting style. Mysterious. Radiant. I love him. He's always been the man in the seat of authority, the one who is tough to read, and the one who no matter what… will win! You can see him in Wolf of Wall Street doing just that. Even as the only prisoner with a chance of freedom in Convict Cowboy.


Sissy Spacek as Sally Rayburn
Together with her husband, Sally Rayburn created a resort in the Florida Keys. She tries her best to create the illusion of a happy family, but you can't really hide the past. Sissy has plenty of experience with family troubles in films…. go watch Carrie… the good one. Some of her most impressive roles are the ones you'd least expect. RE: Hot Rod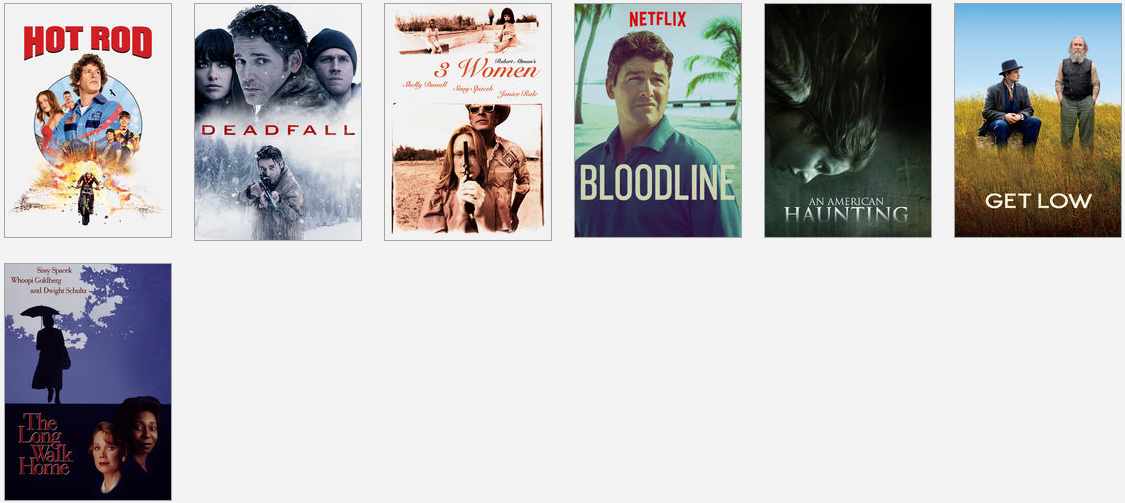 Linda Cardellini as Meg Rayburn
Meg is the baby of the family who went off to law school only to come back and take care of her family. Linda has always had a baby face and been seen as the baby of the family… even when she's the older sister. The best example of what to expect from her is in Freaks and Geeks.
Norbert Leo Butz as Kevin Rayburn
Kevin is the life of the party, he's seen as a child in a man's body. Like Adam Sandler, but with more facial hair. Even though he's all fun and games the character definitely seems to have a dark side. Normally Norbert plays the man of Authority so I'm sure he's going to have plenty of fun with this… Wolf of Wall Street style fun.
Ben Mendelsohn as Danny Rayburn
Danny is the black sheep of the family as well as the oldest of the Rayburn children. Much like most black sheep or porn stars, he has a bad relationship with his father. Ben plays dark and mysterious very often, he's got the face for it… creepy. Some films you should watch if you want to better understand Danny Rayburn is Trespass and Killing Them Softly.