I'm so happy that the show from my childhood teaching me family values and helping me find normality in my life is coming back just in time for my quarter life crisis. The entire gang at Fuller House is in full effect and no one (but the Olsens) have bad things to say!
Fuller House has been in talks for a while now and it's pretty great seeing how far underway it actually is. It also seems the only one who has a loose tongue about the project is co-star John Stamos. He's constantly posting pictures and tweeting dirty thoughts during production. Just the other day he posted this photo with the main cast back together again huddling over a bouquet of flowers that cost more than my car.

It's been great to also see that no sign of the Olsen twins has leaked or been confirmed since the shows announcement a few month ago. I'm actually fine if Michelle died like Danny Tanner's wife and never comes back, two twins nearing 30 coming back to say "you got it dude" could get real sad real fast. Everyone else is being nice and verbal about it. Here's some fun pics from peoples profiles who can't contain their excitement.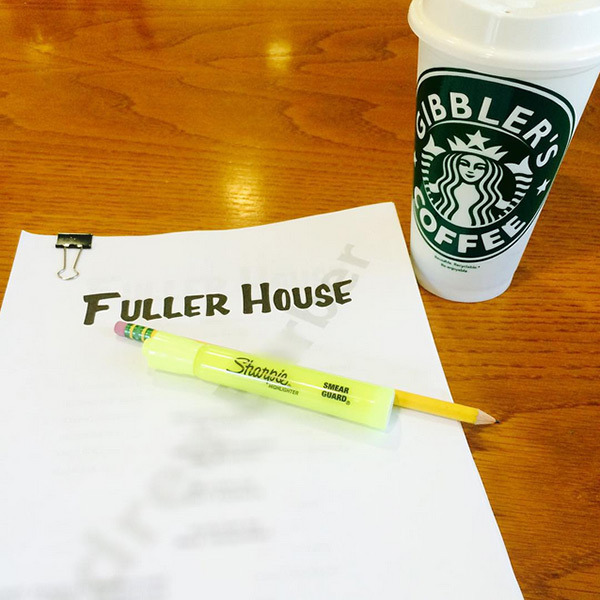 I'm still standing by the fact that Kimmy Gibbler never left the Full House set…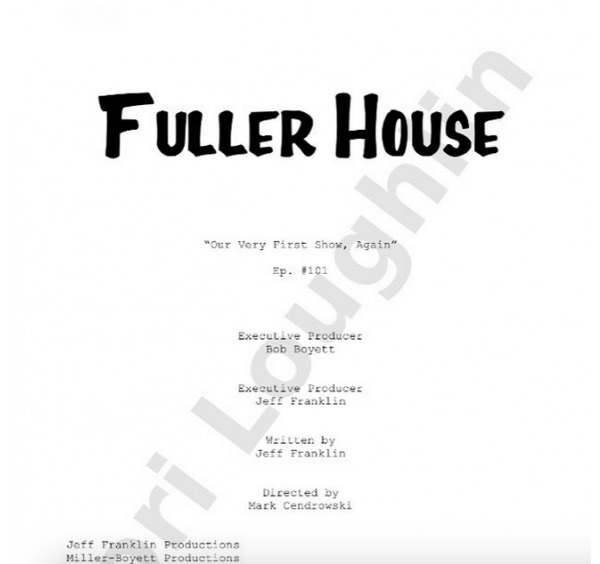 It's great to see that it's still being put on by the same people who created the project day one.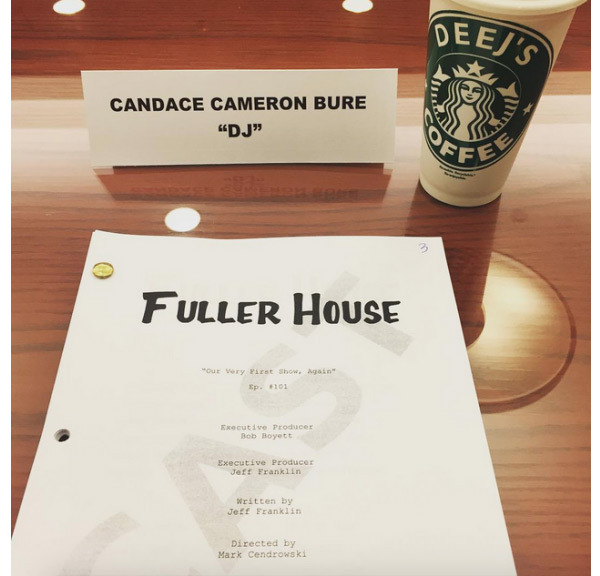 Can I get one of these fuckin' coffee cups please?