The basic premise of Rob Schneider's new Netflix show, Real Rob isn't anything new. It's a fictionalized autobiographical show about a comedian, playing himself, in the real situations he encounters in his real life. Aziz Ansari did it in Master of None. Larry David did it in Curb Your Enthusiasm. Jerry Seinfeld did it in Seinfeld. Louis Ck did it in Louie. Matt Lebanc did it in Episodes. And the list goes on and on. But what makes Real Rob different is that Rob Schneider isn't Aziz or Larry David or Louie or Seinfeld or Matt LeBlanc. He's Rob Schneider. So Real Rob is a reflection of Rob Schneider's comedic styling. He's not reinventing the wheel, he's just using a well established wheel as a medium to convey the humor that he finds funny. If you like Rob Schneider, you'll probably like the Real Rob.
What I Like about Real Rob
1) Rob Schneider's Performance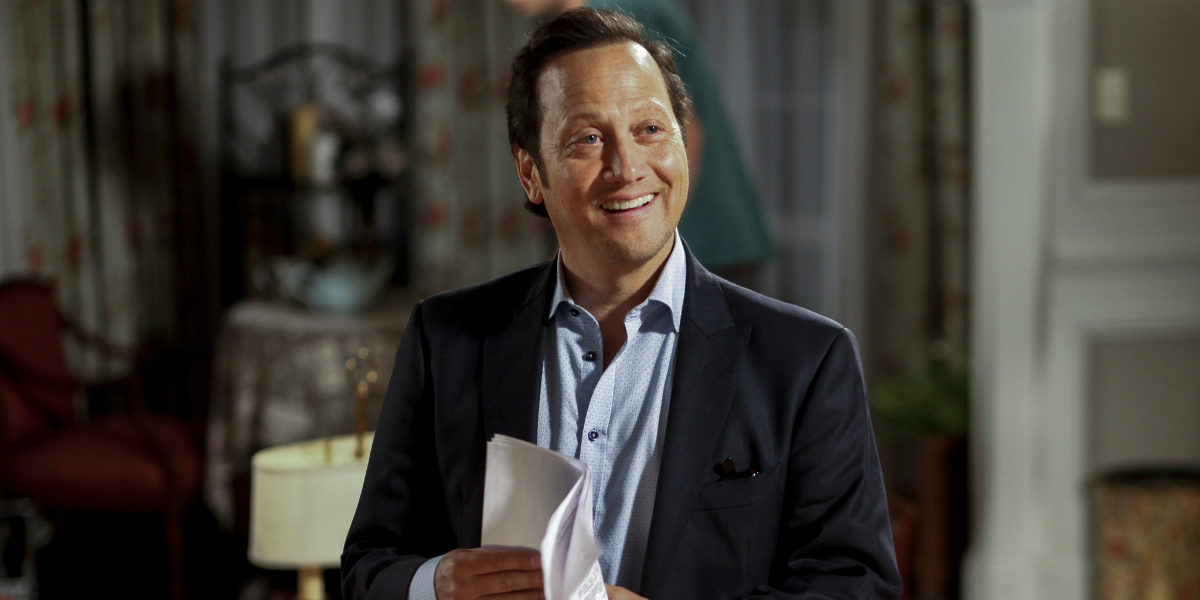 This is the most grounded, least over the top role Schneider's ever done.  No gimmicky voices, or slapstick caricatures. He's playing a real human being that he knows better than anyone, himself. He comes across more likable, humble, self aware and real in this than he's ever been.
2) References to Schneider's Career

Every time he meets a fan he says "You can do it!" He doesn't do it begrudgingly and doesn't seem to mind. He knows that fans enjoy it, and he enjoys making his fans happy. There's a subtle gratefulness to it. He's grateful for the success he's had in his life, and he's grateful that he was able to deliver performances in his career that people loved, and still love to this day. And that sort of humility makes it hard to hate Rob Schneider.
3) Aesthetically Pleasing Supporting Characters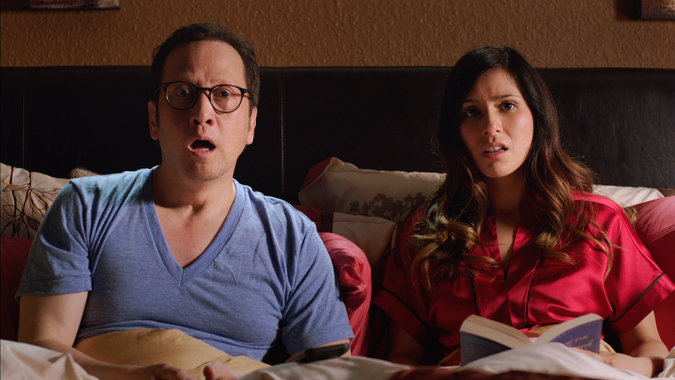 Schneider's real life wife Patricia plays his wife in this show, and she is a total babe. For being a non actor, she holds her own pretty well. Rob carries most of the scenes, but she does a bang up job. And if aesthetically pleasing women aren't your thing, the show is packed to the brim with male eye candy. The Schneider's hire a total stud for a male nanny, who does most of his work in his underwear. There is also a subplot about Patricia starting her own male burlesque show, so at least once an episode there are a dozen shirtless male strippers. Whether you're attracted to men, women, or both, this show definitely hits the quota.
4) Schneider's Assistant, Jamie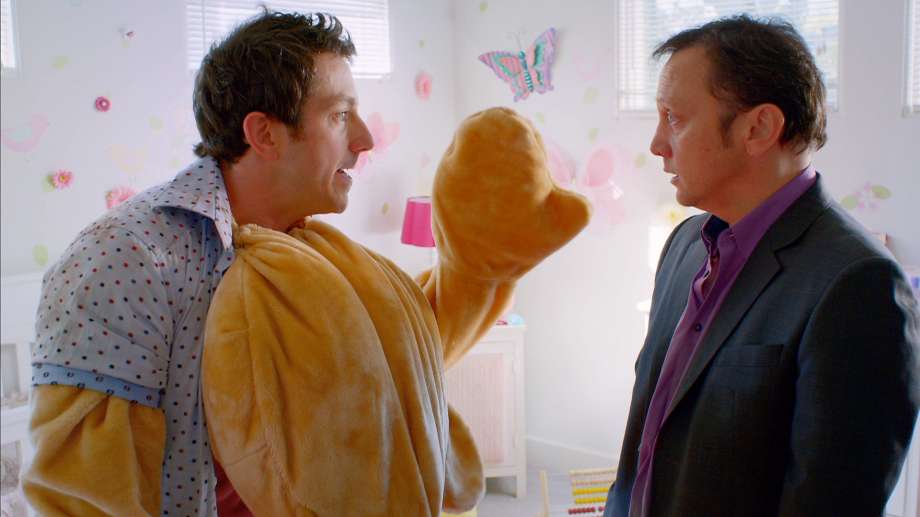 Rob Schneider's assistant is played by his real life buddy and rising stand up comic, Jamie Lissow. Jamie spends the entire show taking abuse from Rob, and is the subject of many pratfalls and gags. He is essentially playing the character that Rob Schneider would have played on a show 20 years ago, and doing it well.
What I Don't Like
1) Out of touch jokes about gays/ minorities
Real Rob isn't perfect. There are definitely some dated jokes, and things that land flat. There's a few jokes about gay people, Mexicans, etc that are a bit out of touch and a little cringe-worthy. Like when Rob refers to claustrophobia as "the gayest of all the phobias." Sorry Rob, but homophobia is actually the gayest phobia, and is not a good look in 2015. There's also a pretty on the head depiction of "Mexican gangsters" that seems really out of place in a show about a mixed family. It's not the most progressive show out there, but honestly has less cheap jokes than you might expect from a Rob Schneider project. Hopefully if there is a season 2, they try a little harder to reduce this even more.
A lot of critics have been bashing Real Rob pretty hard. But to be fair, critics have bashed everything he's ever done. They've bashed everything Adam Sandler's ever done too. Roger Ebert reviewed "Billy Madison" and said it was the worst movie he'd ever seen and that Adam Sandler would never be a star, and we saw how that turned out.  Don't trust critics. All in in all, I thoroughly enjoyed this show. It's clear Schneider made it for all the right reasons. He didn't make this show for the critics. And he didn't make it to silence the haters, either. Rob Schneider made this show for him, and for his fans. People that enjoy him and his work. The show isn't ground breaking, but if you like Rob Schneider, and appreciate all he's given to comedy in the last 2 decades, you'll definitely appreciate Real Rob.