If there's one Saturday Morning Cartoon style show that can honestly be called a "Rocking Good Time", it's Grojband. Sure, that specific description has become synonymous with the annual New Year's Eve broadcast television special hosted by a diminishingly functional and visibly deteriorating Dick Clark for far longer than was absolutely necessary (RIP dawg!). Exactly the time for the torch to be passed and new life breathed into the phrase! And this show has so much good about it that it's hard to know where to start. So I'll just start with the bad: there's only one season of it streaming on Netflix right now! But don't let that deter you from getting hooked on this fast paced, fun-filled, kick-tuchas show! It sure hasn't deterred the multitudes of fans who are still clamoring for more of the show, writing a prolific amount of fan fiction, and churning out an endless volume of fan-art. Seriously – just Google "Grojband fanfiction" – there's like a million hits (actual hits: about 51,800). READ AT YOUR OWN RISK –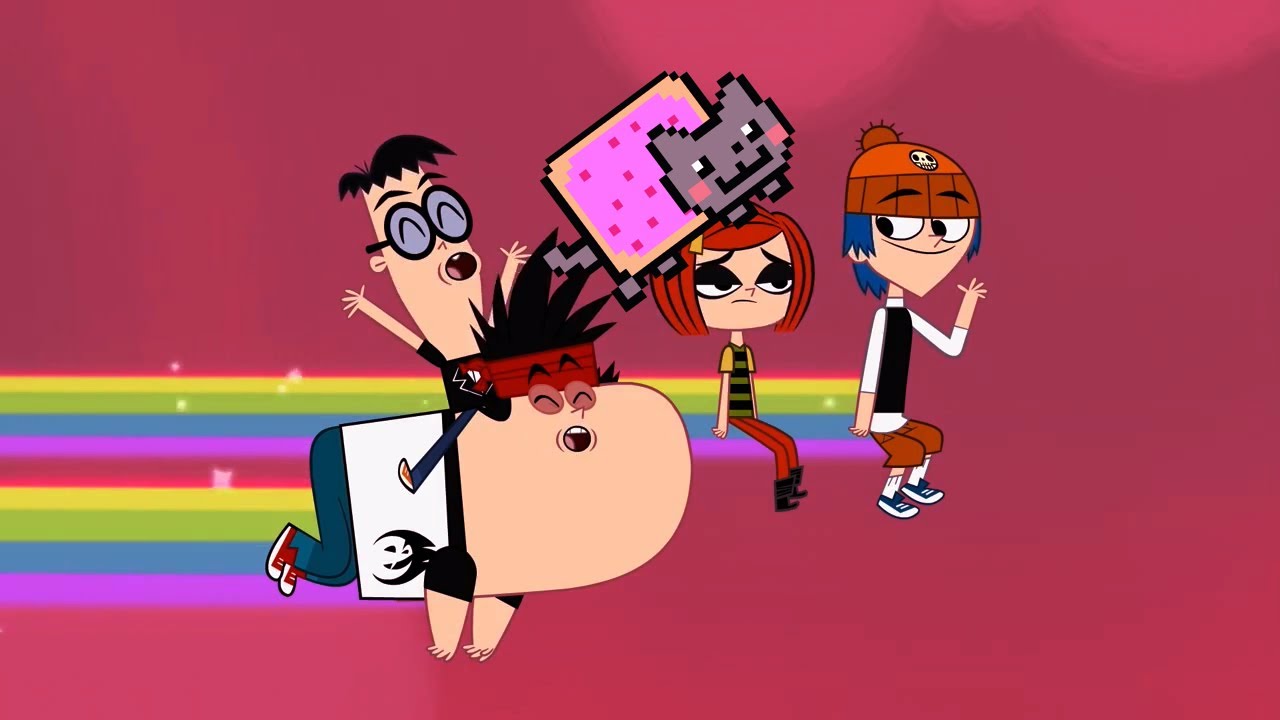 I haven't read 'em, because I've heard bad things about fan fiction… Grojband follows the crazy mishap-ical adventures of a band called: GROJBAND (obviously). The "crazy" is meant literally. These tales don't fuss about old fashioned trivialities like reason, rationality or making total sense. It's your typical "good group kids getting into trouble when they are just trying to have fun and do what they love but", only it's amped up to eleven! The show packs more nuttiness in an eleven minute episode most do in a full half hour!
Grojband is made up of four thirteen year olds who really know how to rock! The band Grojband, as opposed to the show Grojband, is led by singer and multi-instrumentalist, Corey Riffin. The show is more or less led by him too. One can only assume that "Riffin" is a play on the word "riffing" which is often used to denote improvisational guitar breaks. This has precedent in rock with musicians like Woody Mellor, who officially changed his name to Joe Strummer after leaving his band The 101'ers and forming The Clash.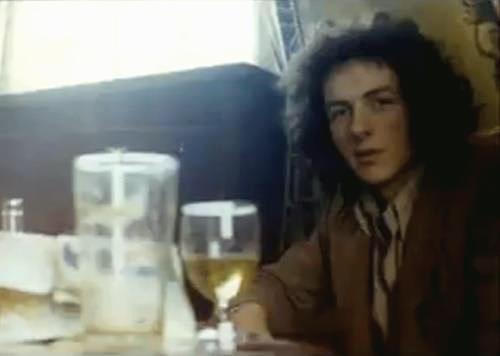 Corey's world revolves around playing music and is more often than not swayed by the maniacal behavior of his older sister, Trina. That's because Corey's not the best lyricist in the world. His sister's diary, however, is the source of the best possible subject material and Corey makes good use of it. Trina (short for Katrina) is sixteen years old and full of teenage angst and hormones, the perfect combination to make for compelling songwriting! Whenever Trina writes in her diary, which is typically to complain about her brother thwarting her evil plans or to write about her dream guy, Nick, we see the power contained in her pen as she writes. Typically this means the pen spews out fire or, in cases where love is involved, showers hearts all around.
Grojband's bassist, Laney Penn, is a pint-sized powerhouse. Often she is the only one behaving in a realistic or, at the very least, understandable manner, given the nonsensical shenanigans in which these characters find themselves up to their necks during the course of each episode. She also has a monster crush on Corey who seemingly has no clue! Her name appears to be a play on Penny Lane, which is a famed Beatles song. There are many nods to the Beatles throughout the series as well as many other bands. Poor Laney is treated as just one of the guys. Her bandmates all think of her as a dude and even when her animatronic doppelganger comes with a mustache they don't seem to notice a problem.
The band is rounded out by twin brothers Kin and Kon Kujira. They are by no means identical twins. Kin is the keyboardist and also egghead with a tech know-how that often comes in quite handy in a jam. Kun is the somewhat dimmer bulb of the two. But what he lacks in smarts he makes up for in sheer mass. He's also an indispensable drummer.
Nick Mallory is the dreamboat of the show with whom sister, Trina, is truly madly deeply in love. Much of her motivation in the show is devoted to finding a way to "Hunky" Nick Mallory's heart. And Nick, though he may not be the brightest bulb in the bunch, is kind of endearing, rather than completely obnoxious. He talks to himself and viewers while candidly and unapologetically referring to himself in the third person at all times. Far from being annoying and weird, Nick Mallory talking about Nick Mallory makes you want to see more Nick Mallory. He's funny and not a dick, as is the way heartthrobs are often portrayed in tween-age romantic fare. When he visits his dead dog's grave in the cemetery, one can't be blamed for getting a little choked up when Nick Mallory speaks to his dear departed friend, Dog Nick, whom Nick Mallory really, really misses.
Helping Trina in her vain attempts at winning Nick Mallory is her part servant/part pal, Mina Beff. Clearly, "Beff" is meant as in BFF. The show has many tongue-in-cheek characters like Mina, such as Mayor Mellow, Mayor of their town of "Peaceville", and, of course, Peaceville news anchors "Buzz Newsworthy" and "Chance Happening". Part of the fun of the show is its willingness to call itself out on silliness and in breaking the fourth wall and essentially talk directly to the audience and/or point attention to the fact that you are watching them. In one episode we hear the sound of crickets after a bad joke. One character, who is behind a door, cites this, saying: "Are there crickets out there, or was that an awkward pause?" On top of these, there are also in-jokes for older viewers as well as some realistic kid comments that may just make you feel your age a little bit. For example, when the band members are checking out LPs the conversation hits hard on the point of inevitable obsolescence of the forms media we once held dear:
"So it spins and music just plays?"
"Yup, it came before CDs!"
"You mean coasters?"
Seriously. That's what CDs are now. Check out Grojband and do your best not to get hooked immediately. You will fail (or at the very least, not succeed).