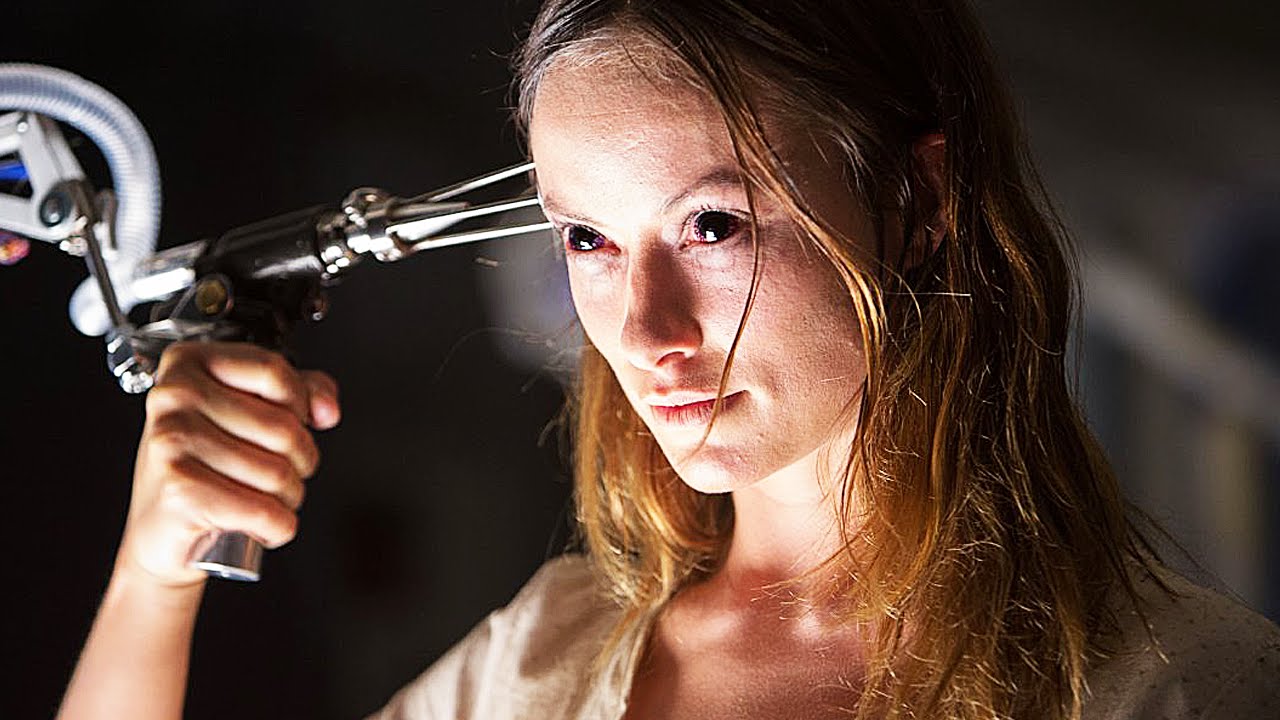 It's hard for me to hide my frustrations when Netflix doesn't care as much about horror as I do… by removing some horror classics like Nightmare on Elm Street and The Exorcist  at the end of the month with no plans of the titles to return before October is over… not only that but this months sneak preview of titles coming out was surprisingly lacking in horror.
It's not a complete loss though because Monster Squad made it's way onto Netflix recently and contrary to my previous post, there is SOME horror coming to Netflix this October. Now that I've let the anger settle in my head I'm able to appreciate this fact. So if you're a horror fan this list is for you, it's a list of all the horror titles coming to Netflix this October!
DARK WAS THE NIGHT (OCTOBER 1ST)
THE NIGHTMARE (OCTOBER 1ST)
From the documentary filmmaker who brought you Room 237 or as I call it, Crazy People With A Microphone Talk About The Shining. I was able to catch this in the theater before it left and I'm glad I watched it so you don't have to. This film took a great idea and made this interesting idea boring and something that will struggle to keep your attention. A documentary about sleep paralysis quickly becomes a doc that tests your patience by throwing so many repetitive scenarios in your face it'll make your head spin.
THE VAMPIRE DIARIES: SEASON 6 (OCTOBER 2)
Yeah, this isn't happening, sorry CW

AMERICAN HORROR STORY: FREAK SHOW (OCTOBER 5)
Like every season of American Horror Story, it starts out strong but eventually fizzles down into a boring show about people you wish would die already.
iZOMBIE: SEASON ONE (OCTOBER 5)
Who Gives A Fuck Magazine gives this show 5 stars! I kid.
TREMORS 5: BLOODLINES (OCTOBER 5)
I hope this franchise never dies, I'm probably not going to watch this but I'm glad Michael Gross is still working.
SUPERNATURAL: SEASON 10 (OCTOBER 7)
STRANGERLAND (OCTOBER 8)
THE LAZARUS EFFECT (OCTOBER 14)
I heard this is terrible, but I've already added it to my list.
HEMLOCK GROVE: SEASON 3 (OCTOBER 23)
The scariest thing about Hemlock Grove is that it got three seasons. This is the final season and I'm sure there's someone excited about that… I am not that person.
RETURN TO SENDER (OCTOBER 29TH)