Break out your millionaire traps and marriage licenses because it's time for another installment of Classic Movie Monday, where I sift through Netflix's Classic section so you aren't stuck having to watch Were the World Mine. This week I take a look at a personal favorite, How To Marry a Millionaire (1953) starring Lauren Bacall, Marilyn Monroe, Betty Grable, and William Powell.
How To Marry a Millionaire is a pretty accurate title for the film, as it follows three models (Bacall, Monroe, Grable) in their quest to marry a millionaire and settle down in comfort. We open up with Schatze Page (Bacall) subletting the lavish apartment of a millionaire hiding from the IRS. After she secures the swanky apartment she calls up her friend Pola (Monroe), who also introduces Loco (Grable) into the scheme. Schatze's hypothesis is pretty sound—the three models are more likely to meet a millionaire in a building like the one their apartment is in than the five and dimes they usually frequent. All they have to do is pool their income and in no time at all one of them should be able to catch a millionaire and bankroll the rest.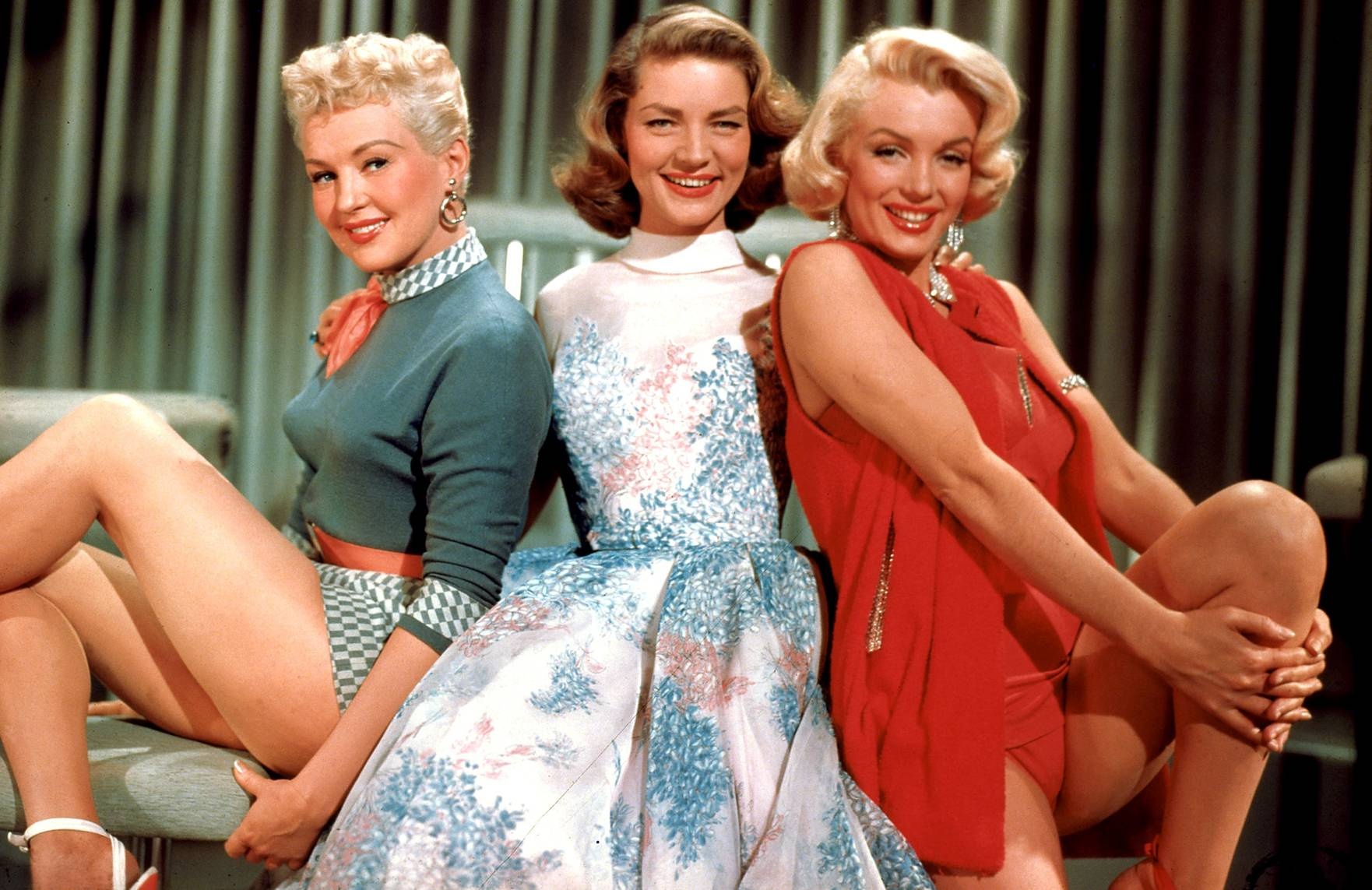 Things aren't quite as easy as Schatze thinks and months go by without a single millionaire falling into their laps (or so they think, Schatze keeps dodging a gentleman who she assumes is a "gas pump jockey", not realizing he's a multimillionaire.)
After Schatze has pawned or sold all of the furniture that belonged to the apartment, Loco comes back with a handsome older man she met in the mink department at Bergdorf's. Schatze immediately perks up when she learns that J.D. Hanley (William Powell) owns enough cattle and oil drills to satisfy her expensive tastes and turns on the charm. With J.D.'s connections Pola and Loco are also invited to an oil event chock full of rich greasy men! There might be hope for these gold diggers after all!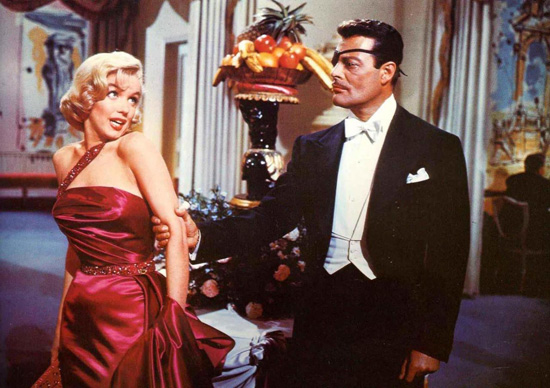 While Schatze tries to convince J.D. that he's not too old for her (he's 56, she's 25), Pola blindly flirts with an exotic Arabian with an eye patch and poor Loco sets her sights on a grumpy married man. While the ladies are preoccupied with their millionaires, the apartment gets a visit from its owner (who's supposed to be in Europe running from the IRS). He's in for quite the surprise when he realizes all his furniture is gone and the girls are sleeping on cots and eating on folding tables.
The rest of the film has the ladies forging separate paths. When they meet again at the end of the film have they followed their hearts or their wallets? When I watched this with my boyfriend he kept saying things like "none of these girls are likable! I don't want any of them to succeed! All they care about is money!" But hey, a girl's gotta eat and filet mignon tastes a lot better than a Del Taco combo.
I love Lauren Bacall, but she's definitely overshadowed by Grable and Monroe in this movie. Grable has some of the funniest lines and Monroe has some great physical comedy. While Schatze struggles to be likable, you kind of don't care that Pola and Loco are golddiggers—they're endearing.
If you forget about the fact there's a five minute overture (literally) in the beginning, How to Marry a Millionaire is fast paced and really funny. Schatze might get on your nerves but Pola and Loco will make the film worth it. If all else fails, just look at the pretty girls in the pretty clothes.
Maybe you can pawn this trivia for spending money —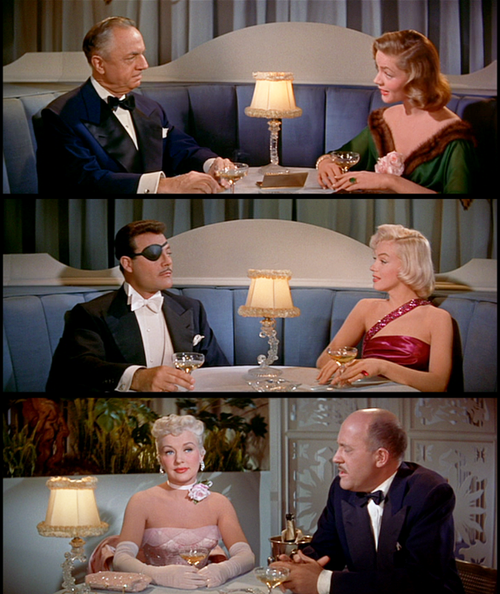 - When Schatze is trying to convince J.D. she likes older men she says, "I've always liked older men…look at that old fellow in The African Queen. Absolutely crazy about him," referencing Humphrey Bogart who was Lauren Bacall's husband at the time.
- This was the last successful film of Betty Grable's career
- This was 20th Centure Fox's first CinemaScope film
- According to Lauren Bacall, Marilyn Monroe was difficult to work with because she was so insecure when it came to acting. She would insist on doing a take fifteen or more times if she didn't get the nod of approval from her acting coach. Grable, on the other hand, was confident and a joy to work with.