Break out your spy glasses and trench coats because it's time for another installment of Classic Movie Monday, where I sift through Netflix's Classic section so you aren't stuck watching a musical about cabbage patch kids. This week I watched Charade which for some reason I always lumped in with How To Steal a Million and never bothered to watch. Turns out I'm an idiot and Charade is actually charming and pretty damn funny.
Charade (1963) stars Audrey Hepburn as Mrs. Regina (Reggie) Lampert, the unhappy wife of Charles Lampert whom she knows next to nothing about. While skiing with her friend Sylvie, Reggie comes to the realization that she is going to divorce her husband. Sure, she has a life of leisure but she's not happy. Before she leaves the resort she comes across the dashing Peter Joshua (Cary Grant) and tells him to call her when they are back in Paris.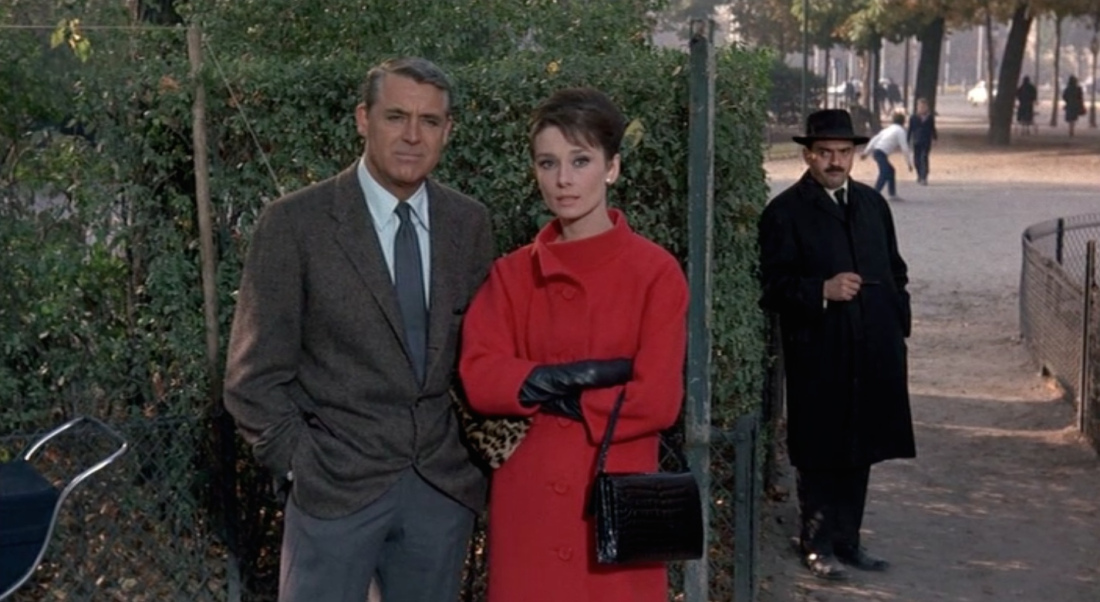 Reggie is in for quite the surprise when she gets home to a completely empty apartment. She assumes her husband Charles has left her, being just as unhappy as she was, until she's visited by a police officer. Turns out Mr. Lampert was murdered. Things aren't looking too hot for Reggie when questioned by the police about her husband and slowly she starts to realize he wasn't the man she thought he was.

At Charles' creepy open-casket funeral three strange men stop by to pay their….disrespects. The dead guy gets spit on, poked with a pin (? I don't even know, I think it's just supposed to shock you), and mumbled incoherently at. Reggie is confused but she doesn't seem interested in her dead husband enough to investigate until she gets a call to meet a Mr. Bartholomew at the United States Embassy.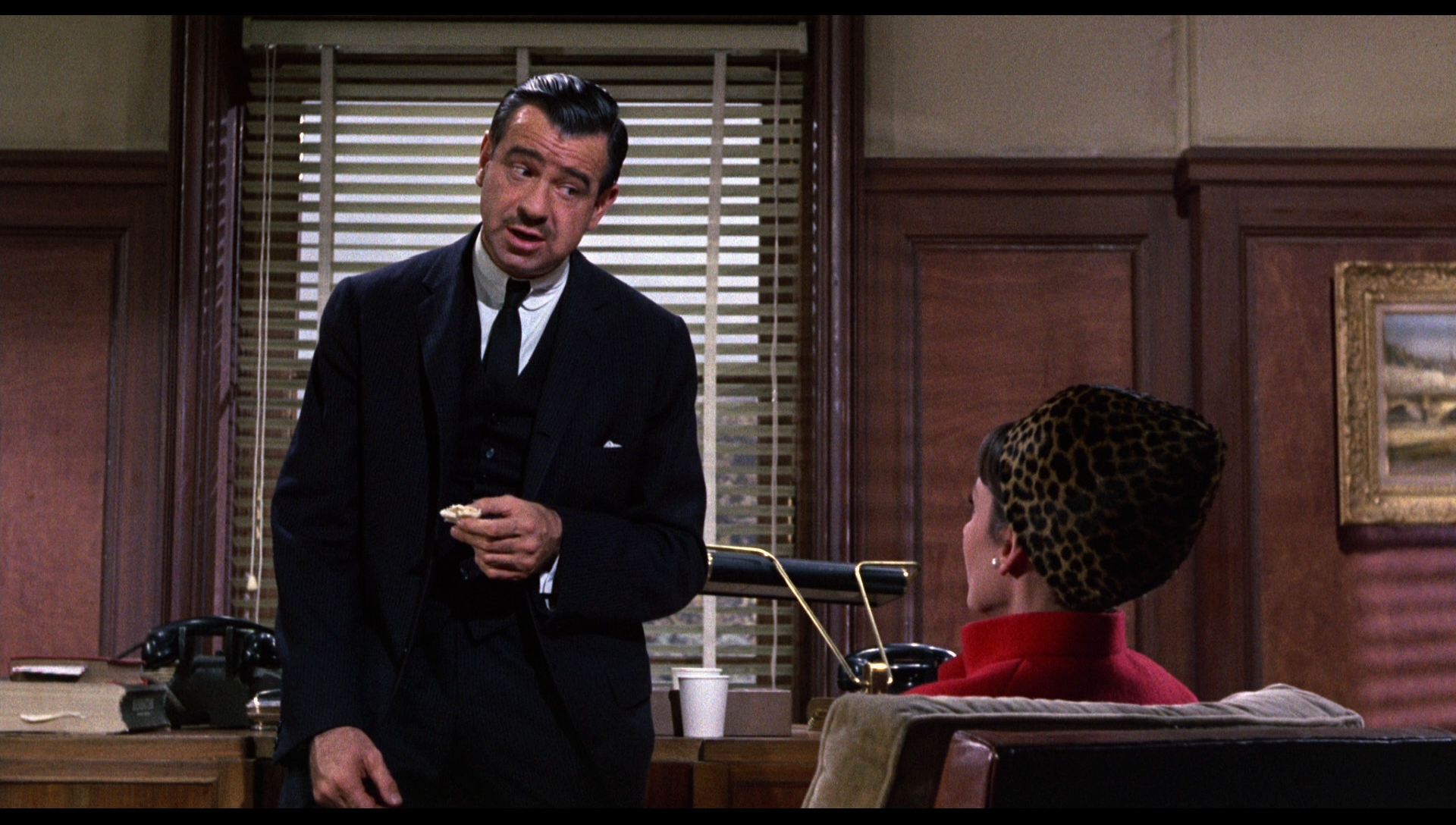 I was very pleasantly surprised when Mr. Bartholomew turned out to be Walter Matthau. It's when I really started to pay attention to the movie…and the part where the plot actually gets interesting. It turns out Mr. Charles Lampert wasn't really Charles Lampert after all.
Pretty soon there's a web of CIA spies and stolen money. Turns out the dead Mr. Lampert-sorta owed some people a lot of money. In between snack breaks (seriously, Audrey does nothing but eat in this movie which is just confusing to me. I swear the skinniest people eat the most) Audrey tries to track down the stolen cash and save her own skin as well as uncovering the truth about the man she was married to. And hey, she gets to flirt with Cary Grant along the way so what's not to love.
This film was a lot funnier than I thought it was going to be and had a few plot twists and turns I was not expecting. I find Audrey Hepburn to be pretty annoying when she plays the ditz, but she figured out how to make it charming inCharade. The backdrop of Paris is pretty spectacular, except for that one boat scene with the rear projected background that is waaaaaaay disproportionate. Overall, not a bad way to spend your Monday.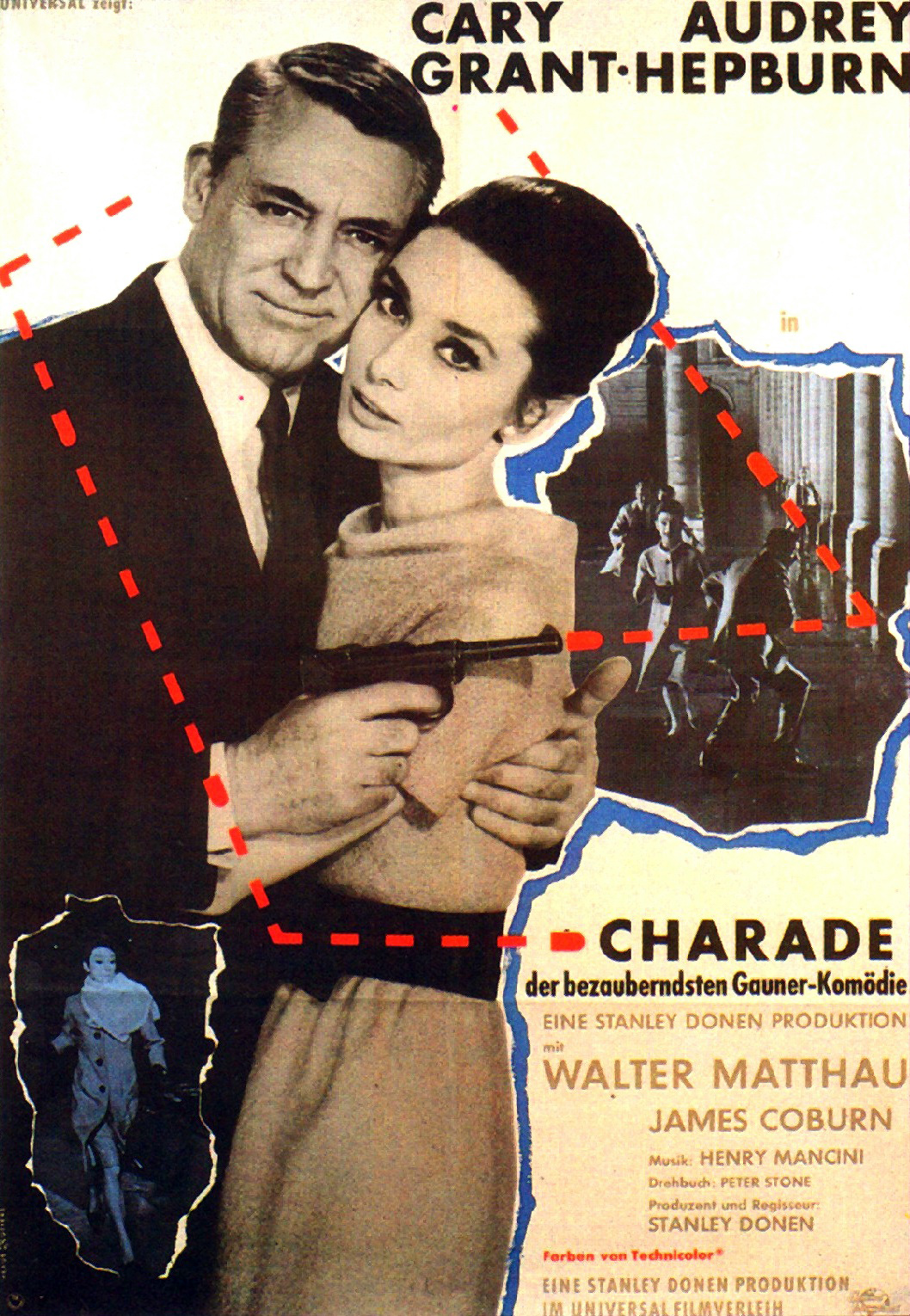 Here's some trivia to help you procrastinate your work:
- This has the feel of a Hitchcock film with the suspense and twists, so many film critics have called it "the best Hitchcock film that Hitchcock never made."
- Sorry ladies, Cary doesn't remove his clothes in the shower scene because he was nearly 60 and self conscious about the fact he had gained weight.
- Cary Grant didn't want to take the role because he felt like he was far too old to be pursuing Audrey Hepburn. So they reworked the script and made Reggie Lampert aggressively pursue Cary's character instead.
- This film is public domain due to a copyright error. Woops.