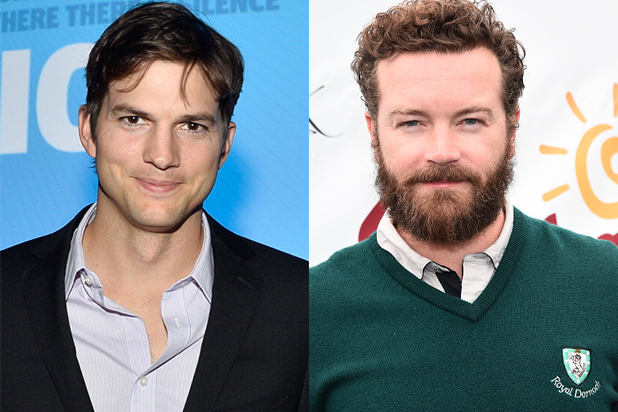 I just read on deadline that not only did Netflix just sign a deal with That 70s Show co-stars Ashton Kutcher and Danny Masterson, they're going to be testing out a new style of episode distribution! The show is a 3-camera comedy show for netflix called The Ranch, set on a Colorado ranch, with Kutcher's character returning home after a brief semi-pro football career to run the family business with his brother, played by Masterson. Here's what deadline had to say:
"The Internet TV network is finalizing a deal for a straight-to-series order to The Ranch, a sibling comedy starring Kutcher and Masterson and created by Reo and Patterson [That 70s Show producers]. I also hear that the series is expected to introduce a new model for the streaming service with a 20-episode order to be released in two batches, premiering 10 episodes at a time, twice a year."  
This won't be the first time Netflix has released episodes in installments. Netflix has been playing with this format with children's shows like Puss in Boots and All Hail King Julian. Other companies have beta tested before taking it to the larger scale. One thing that comes to my tubby mind is the KFC double-decker chicken burger, my home state was one of the ones who tested it before they went wide and failed miserably. But then again, AMC did it with Breaking Bad and it was a huge success…
Netflix has become known for releasing all episodes at once… but doing this will help keep the flow of content constant and help them keep their promise of doling out new material every 2 weeks.
One last unrelated but cool nugget from that article I am slightly stoked for is the talks of a That 70s Show reunion. Since this would make 3 of the shows stars Netflix alum… it's only a matter of time before Topher Grace's agent says he needs to work:
The Ranch pickup sets up an even larger That '70s Show reunion, with Kutcher and Masterson joining at Netflix their former co-star Laura Prepon, who is member of the OITNB cast.