While the Wachowski's are on the press junket promoting their new film Jupiter Ascending, they were pushed by io9 to get some more information on their long talked about Netflix series Sense8. There film career isn't full of a lot to pat themselves on the back for…. but one thing to applaud is their ability to keep a secret. The only press photos that seem to be released is of the siblings looking pleased at something someone else is doing.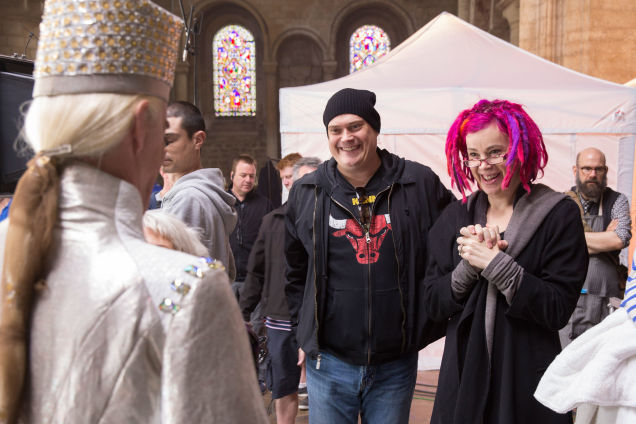 Although not much info about new series from the Matrix creators due in May, we have enough to chew on. They're not leaving the comfortable realm of science fiction, but are they leaving the reservation? The series, entitled Sense8, promises the spectacle of "psychic orgies", and if that wasn't enough, "your long drought of seeing live births will be coming to an end", as the Wachowskis promise both things explicitly.
Of course, there is a story tying that together. The show posits the idea that different people, struck by a trauma, find themselves psychically linked. It's a conceit that ought to leave you reassured that there will be no shortage of ideas, certainly not within the ten-episode run planned.
The globe-trotting production (filming everywhere from Chicago to Reykjavik) is also one possessed of quite an eclectic cast, boasting such names as Daryl Hannah, Naveen Andrews of Lost, Terrence Mann and countless others). Can you afford to miss out on a show promising group sex encounters so big you need a passport? Keep your eyes peeled for Sense8!