The drumbeat of original programming news at Netflix goes on, as the streaming and disc rental site signs comedian Chelsea Handler to a wide­ranging contract. This latest deal, however, takes Netflix in a new direction. So far they have mostly made a splash in drama with series such as "House Of Cards" and "Orange Is The New Black" as well as in resuscitating existing show such as "Arrested Development", but the acquisition of Handler will open up a whole new arena.
HBO, which doesn't usually miss out on hot properties, is bound to be annoyed that they failed to woo Handler with an impressive offer and a long history of supporting cutting edge talk shows and premier stand up comedy. It's interesting that a juggernaut that always claimed it wasn't TV would lose out to one that really isn't.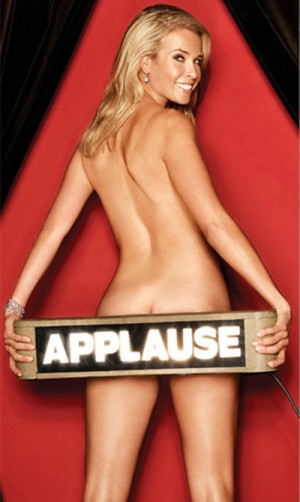 The terms of her deal reportedly include several projects. Arriving in October will a standup special based on Handler's "Uganda Be Kidding Me" tour. 2015 will see the comedian release a series of documentaries on a variety of subjects that she's eager to learn more about (i.e. politics, sports and more). Finally, the most intriguing project will be Handler's latest talk show and Netflix's first.
A number of questions present themselves about just how a nightly or weekly talk show would work in practical terms. Netflix has previously opted to release whole seasons of its original shows all at once, which obviously would be an unlikely strategy given as many four or five episodes a week through most of the year. Will technology even be able to allow the upload of shows on a conventional daily schedule?
Moreover, late night talk show episodes have largely remained ephemeral even as other shows have found immortality in home video. Will episodes of Handler's new show occupy bandwidth indefinitely?
Considering a similar move to new media by Howard Stern raises another question: What kind of content will Handler's show be at liberty to deal in? Will she have carte blanche to indulge in cursing, or in violence and sexuality? Maybe more importantly, will Handler find her impact diminished by having no limits to push against?
The nature of what promises for once to actually be a new kind of show will finally become clear when Chelsea Handler's new show debuts on Netflix in 2016. Start the clock!