THE RUNDOWN: It's Always Sunny in Philadelphia 'Ass Kickers United: Mac and Charlie Join A Cult' RECAP
|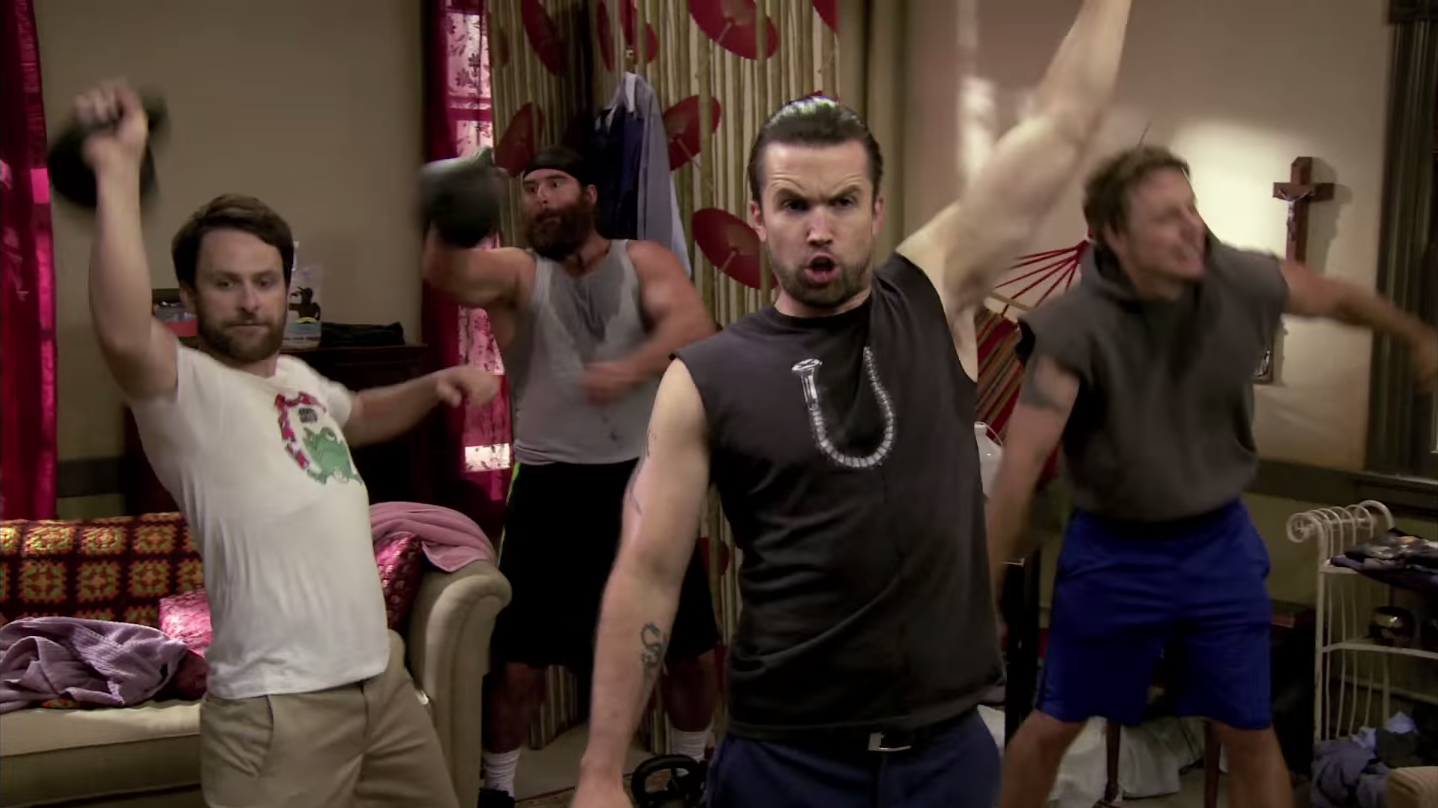 Last nights episode of It's Always Sunny in Philadelphia 'Ass Kickers United: Mac and Charlie Join A Cult' was the last episode of the season. It combines Macs love of fitness and Dennis' obsession with starting a cult. Ass Kickers United is a club where Mac is following a newsletter (that Dennis created so Mac would stop eating his thin mints) which quickly became a cult. Frank and Dee found out about his scheme and wanted in.. Dee to get Dennis and Mac out of her apartment and Frank wanted to watch someone eat a shit sandwich.
It wasn't the best episode of the season but it definitely went full circle for the entire season by finishing the story it started in the premiere… Mac and Dennis' burnt down apartment. It has been a while since we've had a good Dee vs. Dennis episode, unfortunately, we're still going to have to wait… because this season was so strong that this episode falls fairly flat.
Although this wasn't the best season finale, you can turn to Netflix and enjoy some of your favorite past Always Sunny season finales.
"The Gang Dances Their Asses Off"
S3 Ep 15

Charlie messes up and offers the the lease to the bar as the grand prize to a dance competition for a local radio station. In order to keep their bar they all have to enter the competition! This episode is great because it ties in every one of the weird characters from the season and shows the newly homeless Rickety Cricket.
"The Nightman Cometh"
S4 Ep 13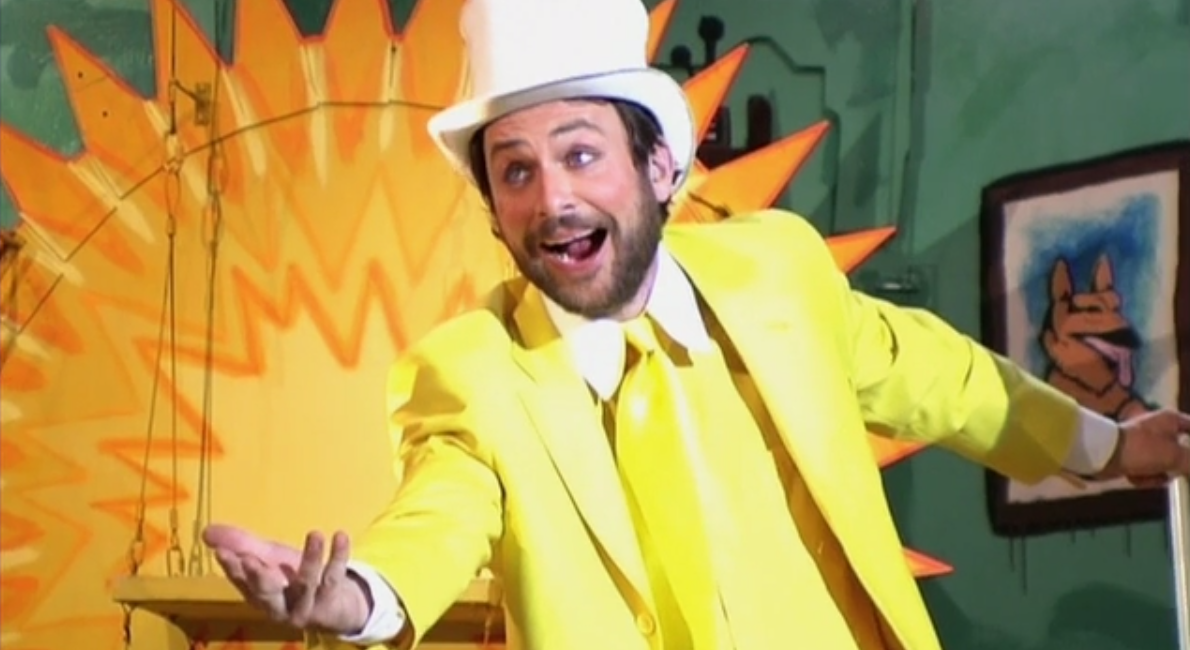 Probably one of the best episodes of Always Sunny ever… the musical episode that almost everyone wishes would have toured the united states, Charlie wrote a musical called "The Nightman Cometh" and promises to finally leave the waitress alone if she agrees to come to the musicals opening night. Any Charlie-centric episode is an instant hit and watching him lose his mind is just as fun as watching him succeed.
"The High School Reunion" Part 1 & 2
S7 Ep 12-13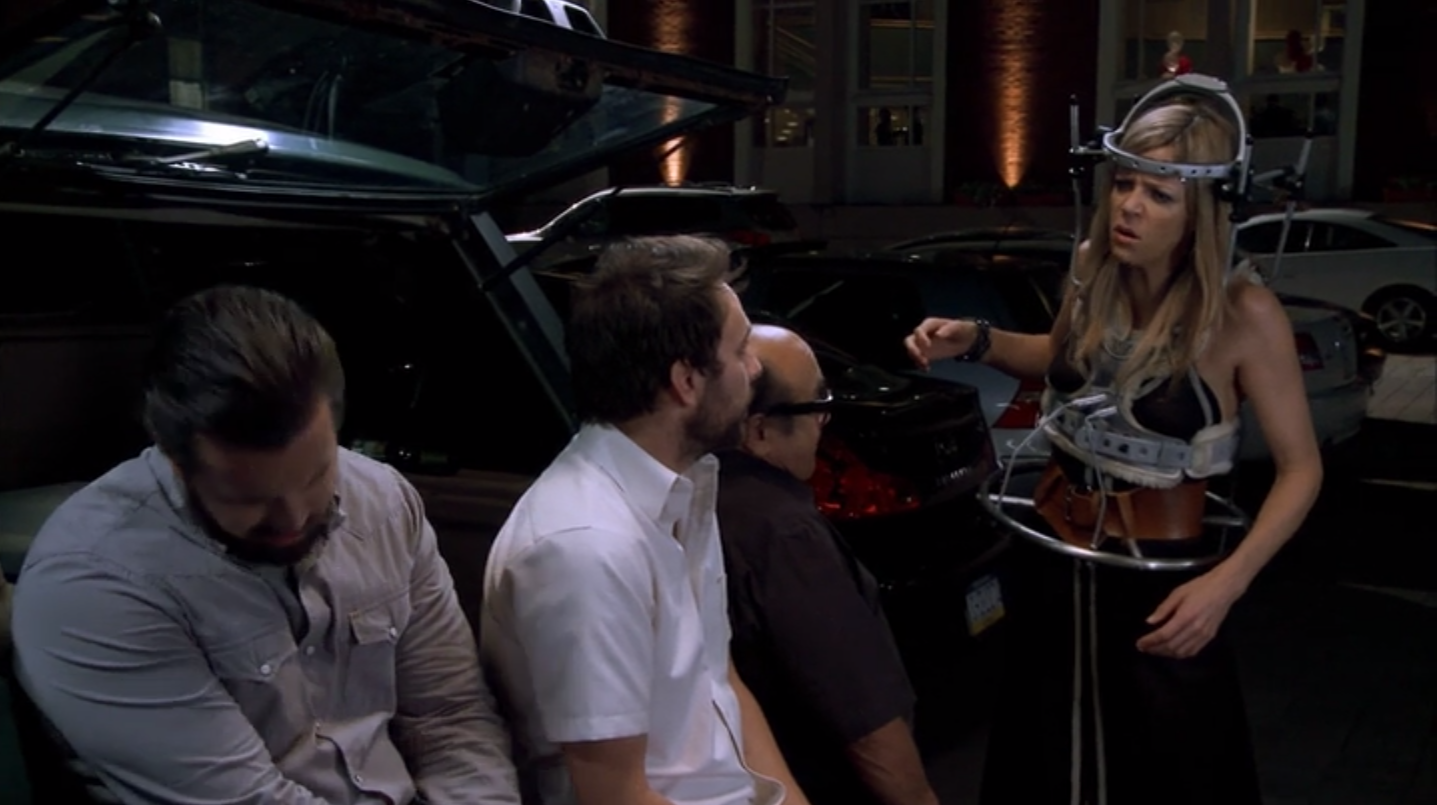 Two Parter! Even thought we always knew that the gang was just a bunch of losers we've given them credit that their pasts were at least… true. Dennis was super cool, Dee had a creepy back issue that causer her to be known as the aluminum monster, and Mac and Charlie were exactly the same as they are now. We finally see what their childhood was REALLY like. It was magical and was definitely worth the two episodes needed to tell the story. Plus… Fat Mac aka Ronald MacDonald. Come on! YES! Also mentioned in the episode is Psycho Pete (brought back in this season)