Next week the first of four Adam Sandler/Netflix films makes its way into the stream. The Ridiculous 6 is a western comedy about a group of brothers traveling through the old west. In typical Happy Madison fashion, the film stars your normal Sandler gang as well as a dozen or so cameos. One of those cameos is Vanilla Ice as Mark Twain… YUP!
Last night on Jimmy Kimmel Live, the cast of The Ridiculous 6 was on telling stories from set, one of them was about Vanilla Ice agreeing to do the role, when he was pitched the opportunity to play the famed Mark Twain, he responded with, "who dat?"
Gotta love that Van Ice.
Sandler did say that it was surprising how much Ice looked like Twain, here's a photo from set where Ice is in a classic philosopher pose.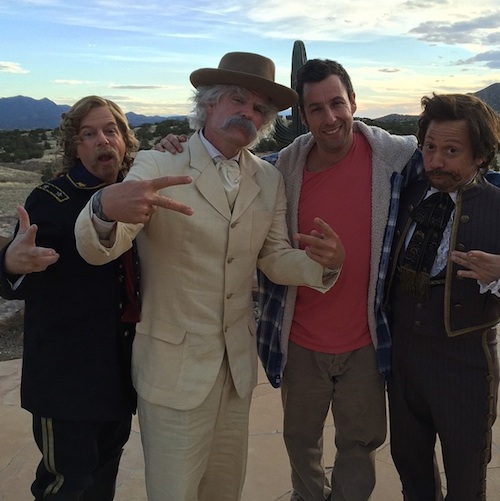 The Ridiculous 6 comes to Netflix December 11! I know I'll be watching it… God help me.