Forget the idea of Summer love because the most romantic season is fall, it's perfect time for cuddling up with the ones you love. If you're one of those people out there who are stuck in the friend zone, first off, we've all been there. It sucks. Lots of people would tell you that if you're already in the friend zone it's impossible to get out of there… but you know the truth, you're a good person and know it's only a matter of time before they realize it.
Some people might call you crazy, but you're in it for the long haul. I wanted to create a list to help boost your confidence and a something to show your family to help explain why you're still a virgin or never bring a girl home. "I'm not gay mom I'm just waiting for the right girl!"
I know that these titles are from all around the world, so if you aren't in the region that the film is streaming, you can use Unblock-Us absolutely free to change your region!
So here's six romcoms on Netflix about friend zoners who get to use their boners.
6 RomComs ON NETFLIX
13 Going On 30 (Netflix USA)
This movie  about a 13 year old who has a bad experience during a game of 7-minutes in heaven, wishes she could be "30, flirty, and thriving"… because every girl dreams of being 30… and wakes up the next day and it's 2004, 30 years old without knowing what happened for the past 17 years. She reconnects with her old best friend, Matt, who is now engaged and unhappy. Turns out they lost touch after a while and she decides to patch things up. They quickly become best friends and as best friends do, they start kissing and huggin'.
When Harry Met Sally (Netflix Mexico)
Probably the best example on this list where two best friends meet throughout their lives but the timing was never right… But the good thing about being friends is, time never is a factor.
Zack and Miri Make A Porno (Netflix Canada)
When two best friends are in need of cash, they decide to shoot a sex tape to get some extra cash. When they're forced to do a sex scene together… that's when they figure out they're more than just friends…
Keeping the Faith (Netflix Netherlands)
Two best friends who grew up to be heads in their respective religions, but when their old crush moves back to town she causes a rift in their friendship… because in classic Jenna Elfman style, she's a free spirit and likes spending time with both of them… we know what I mean by spending time right?
Made of Honor (Netflix Sweden)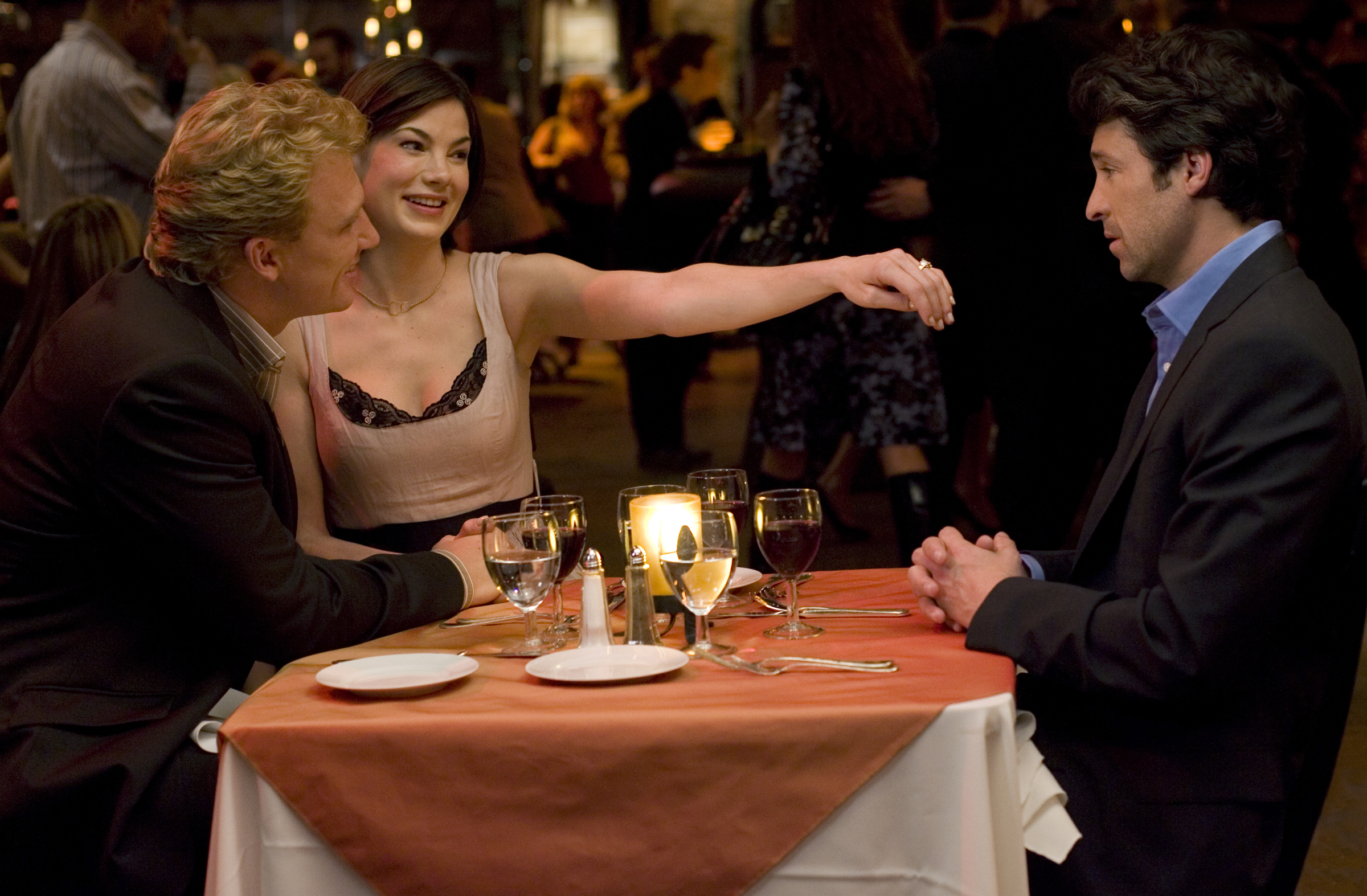 The mixture of a serial dater and his best friend, a serial monogamist… When she decides to get married and asks him to be her maid of honor, he said yes just to spend time with her and convince her that they're not right for each other. In doing so finds out that he's the only one for her. Sure it's a more likable version of My Best Friends Wedding, but who cares!
Just Friends (Netflix Australia)
The name says it all. The ultimate friend zone movie. When a fat kid turned Hollywood big shot comes home for the holiday, he reunites with his old best friend, a girl he'd only been friends with because he was madly in love with her… and when you love someone that much you make sacrifices to just have them in your life. When he comes home he wants nothing more than to be with her, but she doesn't like the beast he's become. Looks like he's going to have to be himself! Can he do it?!