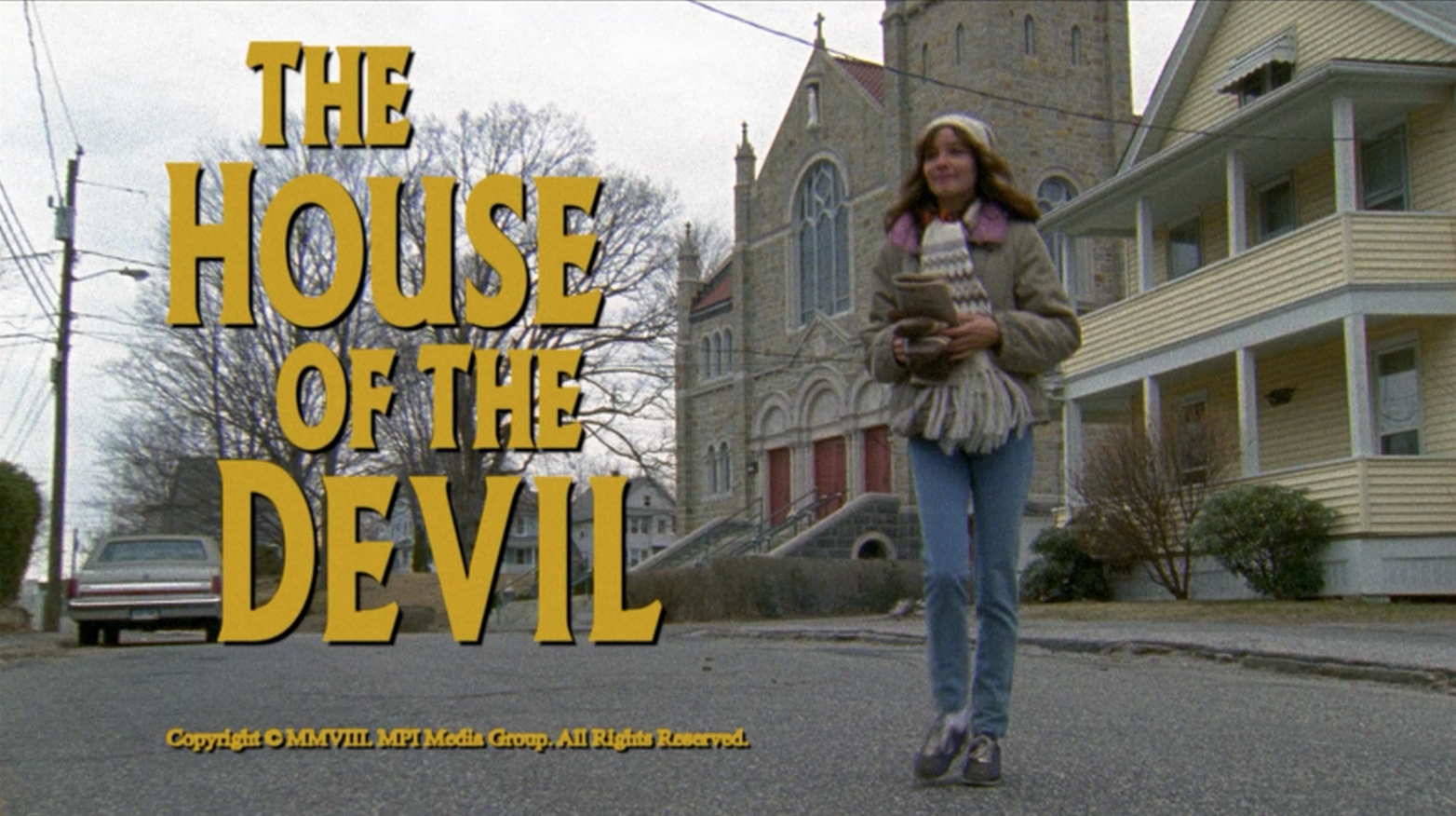 Another Monday another bad week for horror fans… and in October for Netflix sake… I'm getting sick of the fact that all the titles leaving Netflix during the holidays are the titles that we WANT TO WATCH during those occasions. I am pretending Netflix knows my birthday is Tuesday and as a gift all the titles I'd want to watch are leaving Netflix the NEXT day. So I get to enjoy them on my special day… instead of seeing (uck) people.
A few recommendations I would URGE you to watch before they're gone for a while:
Henry: Portrait of a Serial Killer (Leaving Netflix Oct. 14)
A movie that TO THIS DAY will give me the creeps. Henry is an ex-con who goes on a killing spree to let off some steam.. you know, cuz that's what you do when your mom dies.

The House of the Devil (Leaving Netflix Oct. 14)
Such a great throwback to 80s horror and the art of suspense done in a masterful way. On the night of a lunar eclipse, an adorable college student in need of money takes on the babysitting job that is a lot more than just babysitting. It'll slowly burn it's way into your soul.

Full List of Titles Leaving Netflix This Week
Oct. 13
Dangerous Liaisons (2012)
The Thieves (2012)
Oct. 14
A Sea Change (2009)
Chocolate Sundaes Presents: Live on Sunset Strip! (2008)
Chocolate Sundaes Presents: Live on Sunset Strip!: Vol. 2 (2010)
Death by China (2012)
Dirty Wars (2013)
Good Luck Chuck (2007)
Henry: Portrait of a Serial Killer (1986)
The House of the Devil (2009)
Mac & Devin Go to High School (2012)
Maniac (2012)
One Day on Earth (2012)
Pinky Dinky Doo (2005)
Play with Me Sesame (2002)
Sesame Street: Animals and Nature (2008)
Sesame Street: Classics (2011)
Sesame Street: Cookie and Friends (2011)
Sesame Street: Creativity and Imagination (2010)
Sesame Street: Elmo and Friends (2013)
Sesame Street: Everyday Moments (2010)
Sesame Street: Music and Dance (2013)
Sesame Street: Numbers and Letters (2013)
Tim Minchin and The Heritage Orchestra Live (2011)
Vile (2011)
Wild Animal Baby Explorers (2010)
Zaytoun (2012)
Oct. 15
As it is in Heaven (2004)
Bhairavi (1994)
Brüno (2009)
Do Rahain (1997)
The Family (2013)
Guida (1997)
Oct. 16
Chico & Rita (2010)
Eurotrapped (2013)
Oct. 17
The Woman in the Fifth (2011)
Oct. 18
Makkhi (2012)