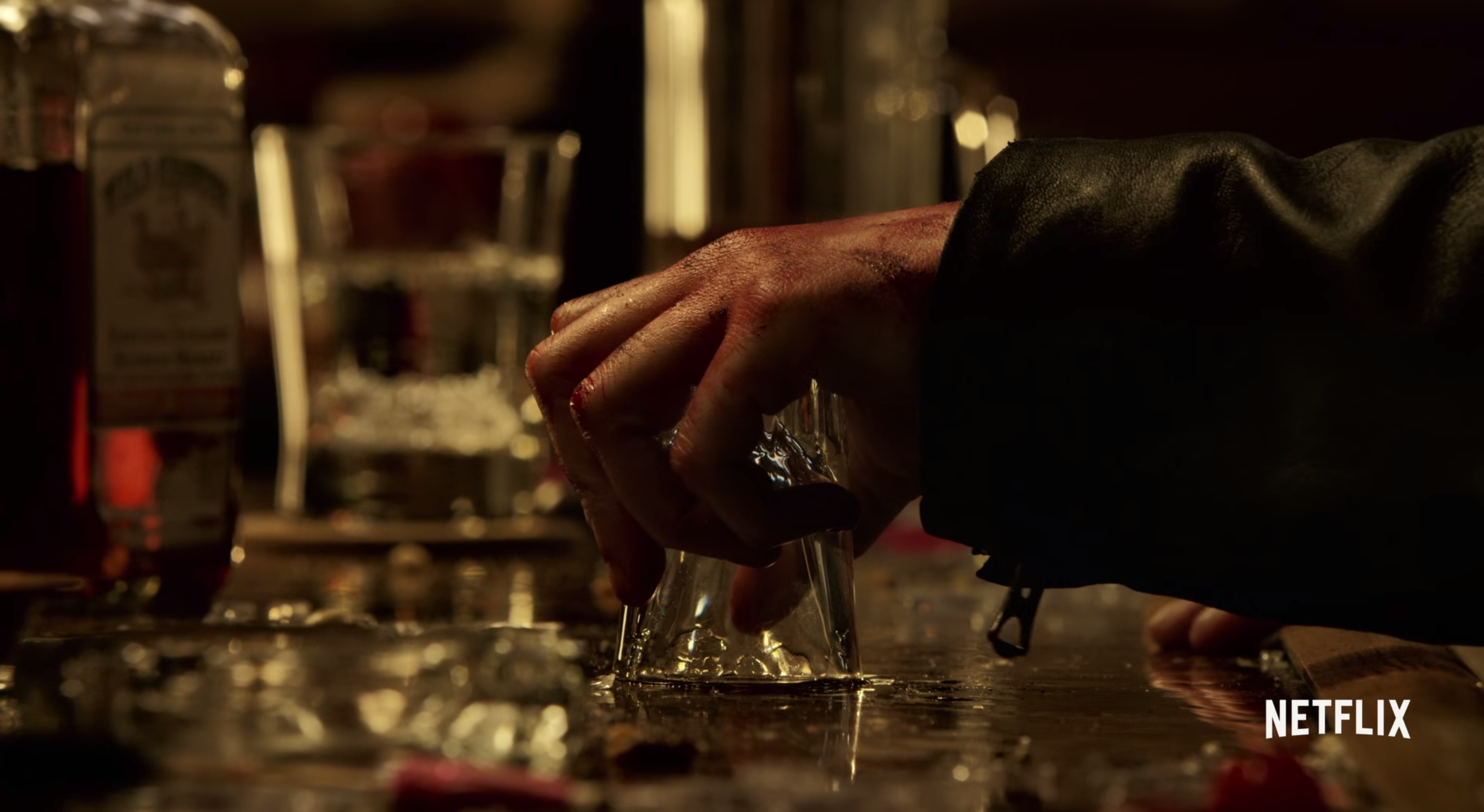 OK, first things first, the new Netflix/Marvel original series Jessica Jones, a dark crime thriller that has been rumored to be more violent than Daredevil, just released a brand new teaser trailer and it shows that this show WILL indeed kick ASS! Watching this I got the goosebumps that single shot Daredevil teaser gave me and I immediately rejected any negative thoughts my might might have had about the show. I'll shut up so you can watch.
Holy shit! Finally given a deeper look into the mysterious life of Jessica Jones, the Marvel Max character from the Alias graphic novel.  This R-rated series took the word "graphic" and made sure that it was more than just what you call the book… by making the story a "sex-and-profanity-filled look at the life of Jessica Jones, a retired superhero turned private detective… Jessica got drunk, had inappropriate sex and used her superpowers to dish out some hardcore violence — while also coping with the extreme PTSD that led her to quit the superhero game."
But looking at this new teaser it's clear that she hasn't given up the lifestyle completely, and if she did they probably wouldn't be making that show. No one really wants to watch a show about a person in super-holic anonymous. Actually, I'd watch that show.
The previous teaser released shows that when Jessica punches a clock she makes it count by crumbling it to smithereens.