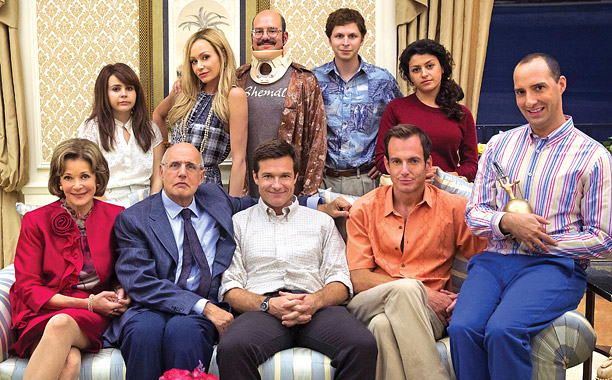 We want our Bluths and we want them now!
Season 4 received mix reviews, but fans are anxiously waiting for more details on Arrested Development Season 5. According to chief content officer Ted Sarandos, Netflix is still planning on bringing the Bluths back for another season. Sarandos stated that the deal is very complicated as the stars are working on other projects, but it gets even more complicated because Fox owns the show. Jessica Walker (Lucillle Bluth) teased fans with an early plot that the fifth season would focus on the murder of Lucille 2 (Liza Minnelli).
Season 4 was released on Netflix in 2013 after it had been cancelled by Fox in 2006. While fans were happy to see it return, many people did feel that the format did not flow well. Instead of intermingling the characters in each episode like the show was known for, it took an approach of focusing on individual characters and showing how their lives intertwined at different points.
Whatever the future may hold for the Bluths, make sure to check back with Now Streaming to see the latest updates and gossip!