Valentine's Day is in a few days! Which means load up Netflix and watch the all couples you wish you could be in your unreal romance. It's tradition in Americuh' for single women (and men) to whip out some liquor store chocolates, cheap beer and watch rom-com after rom-com until they feel satisfied by all of the virtual love Netflix has to offer. Rejection of Valentine's Day as a holiday has become just as much of a holiday as Valentine's Day itself. People love to bitch and complain because love is complicated and expectations are unrealistically high and we have rom-coms to thank for that. This list won't confront movies on the "most talked" about list, but they might just inspire you to feel better about your single life or non-movie life relationship.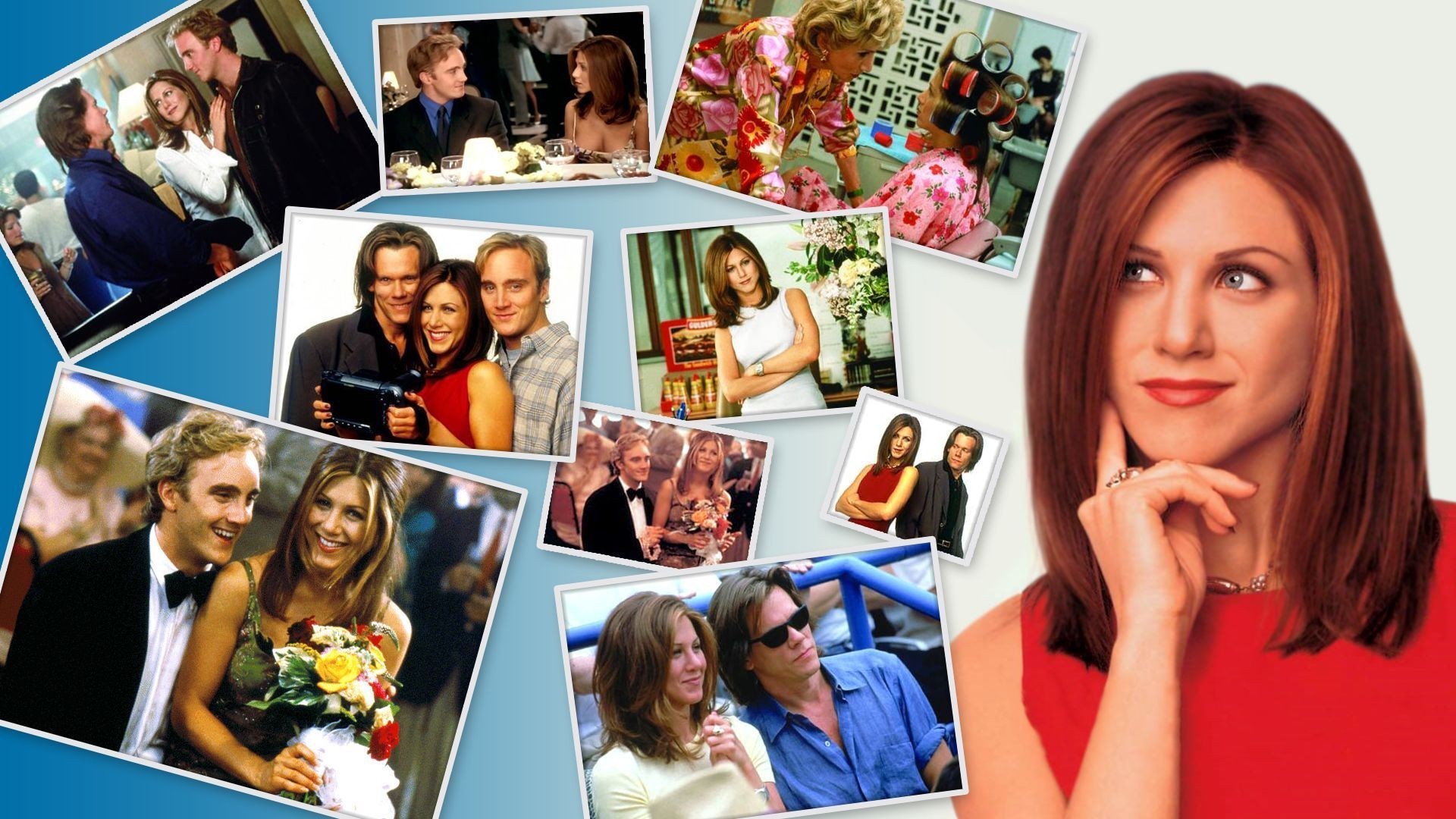 While You Were Sleeping (1995)
The 90s really jumpstarted and solidified the romantic comedy genre. From Meg Ryan to Julia Roberts there were a lot of leading ladies who flourished… even Sandra Bullock. She takes the leading lady position in While You Were Sleeping as a ticket collector at a train station in New York who lies about being engaged to an unconscious man (she had a crush on but never met), until his brother comes into the picture. Bullock's character, Lucy, is enjoyable to watch but has lots of cringe worthy moments when she very unbelievably is unable to reveal her secret to the man's family (but whatever, it's a rom-com). Bill Pullman plays the brother of the unconscious man, Jack, and of course knew right away something was wrong and was falling in love. A lot of random feelings go into rom-coms but in this one the chemistry was just right and easy to fall in love with the family joining Lucy, even though she was LYING the whole time. But that's the besides the point in stuff like this, overall this will make non-movie life couples enjoy this complicated (but cute) romance.

Picture Perfect (1997)
Nothing about this rom-com was Picture Perfect. Even Jennifer Anniston (Hollywood's favorite) couldn't save this movie's character from reaching the shallow end of humanity. Anniston's character, Kate, LIES (same theme as above) about being engaged to a man she just met to get a job promotion at an advertising firm in New York City (I am not shocked that this rom-com takes place in NYC). She proved her "engagement" to her boss through a photo she took with a stranger at a wedding, which (of course) instantly earned her a promotion. This 90s rom-com will make people who are single feel ten times happier to be riding solo with rapid events of shallowness constantly being shown in this film, i.e. girl uses boy for a fake engagement, boy plays along with girl, girl wants to break-up fake engagement, boy wants it to continue, girl ruins boys reputation, boy is broken but still chases girl, girl gives in and wants boy, boy returns to his real world, girl takes more selfish actions to get boy, boy accepts girl. I mean in a nutshell, this girl be crazy and this be boy be crazier. There's nothing perfect about LYING your way to the top and crushing an innocent man's soul and then regretting everything. Picture Perfect is not a healthy rom-com and should only be watched for Kevin Bacon (oh, and young Bacon is in it too) being shirtless.

My Fake Fiancé (2009)
Not much has changed since the 90s with rom-coms storylines, and no movie is better proof of that than My Fake Fiancé. The TV movie gained a lot of popularity because "Sabrina the Teenage Witch" and "Blossom" fans ("Brotherly Love" for me) tuned in in full force, all while jumping for joy in bedazzled denim jackets. The chemistry between Melissa Joan Hart and Joseph Lawrence is undeniable, but the story was super predictable and very shallow. Hart and Lawrence play Jennifer and Vince who are strangers (of course) that meet at a wedding (shocking) and even though they can't stand each other (uhha) they agree to LIE (WHAT?!) to their friends and family that they are "engaged" (NO WAY) to marry. You want to know why they decide to embark on this fake engagement? To get the money they will receive from the gifts to pay for their broke ass lives (um jobs, anyone?). The flick has a really devious and shallow story line but hey, it works when the fake couple can't stand each other but secretly want to rip each other's clothes off. There's nothing like sexual tension. My Fake Fiancé will be enjoyable for the single people who will not try to get money in the unholiest of ways and non-movie like couples.

Beauty & the Briefcase (2010)
It wouldn't be a proper list without having two TV movie romantic comedies (and in case you were wondering, Beauty & the Briefcase has nothing to do with "Beauty and the Beast"). Hilary Duff plays Lane, a freelance writer who is looking for a relationship and ends up receiving the chance to write for Cosmopolitan magazine about fining love in the strict business oriented workplace. In order for her to write the story she needs to get a job at a finance company. So, of course she LIES (omg third times the charm on the lies) to get the job and continues to lie (WHAT?! More lies….) to her boss Liam, played by Michael McMillian. Lane acts like the stereotype of what a blonde stereotype because she is incapable of doing financial her job correctly even though her job is to assist the boss. This movie would not have been noticed if it wasn't for Hilary Duff because of the little to none chemistry. It is very important for a rom-com to succeed in its shit storyline to have the main characters have some kind of urge for them to end up. Beauty & the Briefcase will make single people happy this Valentine's Day for not being a total liar to finding love.