Baz Luhrmann brings his psychedelic mind to Netflix with 'The Get Down'
|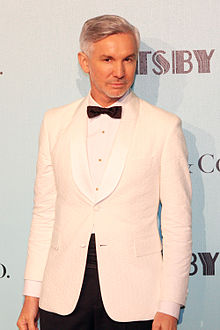 Baz Luhrmann and his psychedelic mind are back with The Get Down. Way back when, in December of 2013, Vulture broke the news that Sony Pictures Television and Luhrmann were meeting with networks, ultimately closing the deal with their first choice, Netflix. Smart move, Luhrman. Netflix is a warmer environment for all of your wonderfully bizarre ideas.
The Get Down is, "a musical drama set in 1970's New York City [that] will explore the dawn of the hip hop era." According to a Netflix release, The Get Down will center on "a rag-tag crew of South Bronx teenagers [who] are nothings and nobodies with no one to shelter them - except each other, armed only with verbal games, improvised dance steps, some magic markers and spray cans." I have no idea what was just described, but if anyone can make beautiful sense of that complicated tapestry, it's Baz Luhrmann.
Not only has Netflix, which has ordered 13 episodes of the series, further strengthened their powerhouse status by partnering with such a highly respected, A-list feature film genius, but The Get Down also takes credit for being "the biggest project to emerge from a TV deal." Netflix ain't playin'. This being Luhrmann's first venture into TV, he is taking care to also direct 3 of the episodes and bring along a few he has previously collaborated with. Fingers crossed, Leo agrees to make a cameo as a b-boy. Hopefully, he also brings back the brilliantly dazzling Harold Perrineau (Romeo + Juliet), whose Mercutio I STILL impersonate when I'm feeling extra fabulous.
The Get Down is set to premiere in 2016. Question is… are you ready?