Take A Chance On Blue Mountain State
|
This is a new segment that is all about giving a TV series that you haven't watched a chance. Sometimes you judge a show because you don't like the cover art that you barely see while scrolling through the queue and we don't think that's very fair. We're going to discuss an episode of the show that we think best represents the series in it's entirety. Our hope is that you'll take the time out to watch this episode at least and just maybe get hooked enough to watch the rest.
In 2010, Spike TV debuted the college football-themed comedy Blue Mountain State. Advertising promised a raunchy sex comedy- something of a "Pigskin Porky's"- but with the show's BMS Goats gridiron squad confined to basic cable hijinks, anyone looking for just titillation was bound to be disappointed.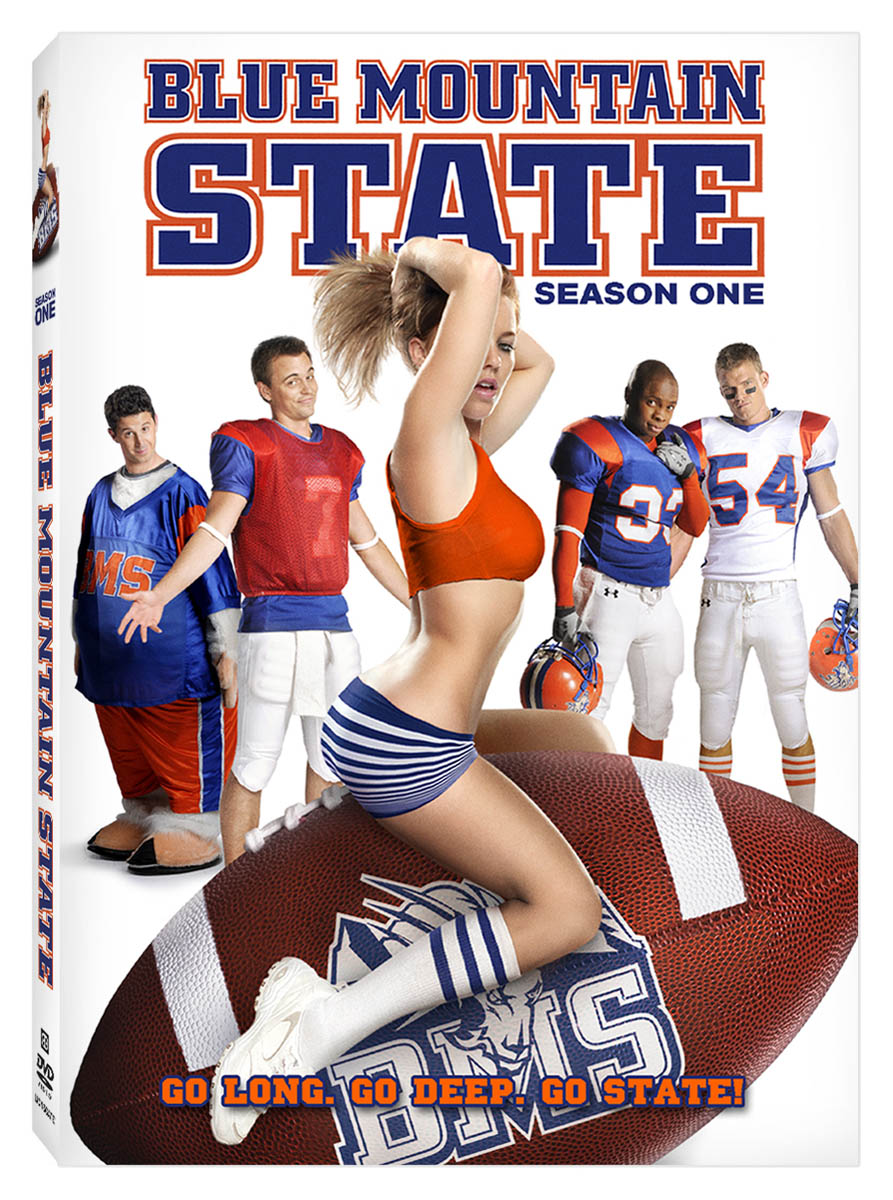 Sure enough, the series begins leaning heavily on hookups, substance abuse and fraternity style hazing, but as its three seasons played out, something a little different began to take hold: an absurdist sense of humor that used the show's premise as a clothesline to hold increasingly nonsensical, offbeat jokes and plot lines.
In the second seasons episode "Vision Quest", team captain Thad is faced with a decision on whether or not to turn pro. An early first season episode we'd probably have seen him and the team having a wild party, drinking heavily in between 3-ways with very attractive coeds. The episode would also have actually revolved around the game of football in some way, but by this point, the show had completely shifted in tone towards something new and unique..
Instead, no football of any kind happens, and while the episode isn't totally free of sex or drugs, they happen only sparingly and are not gratuitous. Thad, who previously was often a disciplined, football-loving wet blanket balancing out the rest of the team, is free in this episode to indulge in his own quirks. Athletic actor Alan Ritchson shows a little comedic ability in the style of a Terry Crews as he stands in for Alice during a vulgar retelling of "Alice In Wonderland".
If you were to begin with the show's pilot, you'd probably never guess that it would develop beyond a bait and switch promising sex and delivering nothing (and the fact that this writer hung on after that is testament to my endless supply of free time), but this episode demonstrates the journey Blue Mountain State had made (around the same time that FX's The League made a similar progression) into a very oddball, almost thoughtful show.
The show didn't entirely abandon the conventional trappings of sex, drugs and football. It returned to the game of the week format at times and kept at least the flavor of drunken sexual abandon in its stories, but the show managed to attract enough of a following by its cancellation that a Kickstarter campaign to fund a movie successfully raised nearly two million dollars, and the new voice that made it happen is seldom more evident than in "Vision Quest".  If you're going to start anywhere, start here to see the show's ultimate vision. You only have 21 minutes to lose..
Have you seen the show before? Am I wrong here?!
Here's a promo for that episode in particular: 
and another clip that the first line makes me crack up… every time.